On January 12, 2020, the first session of ASCO Direct Highlights: "Oncology Breakthrough: Where Science meets Technology", co-hosted by China Pharmaceutical Innovation and Research Development Association (PhIRDA) and American Society of Clinical Oncology (ASCO), was successfully held in San Francisco. The conference was chaired by Mr. Minghua Lu, Managing Partner of eChinaHealth, and attended by Mr. Song Ruilin, Chairman of PhIRDA, and Howard "Skip" Burris, III, President of ASCO.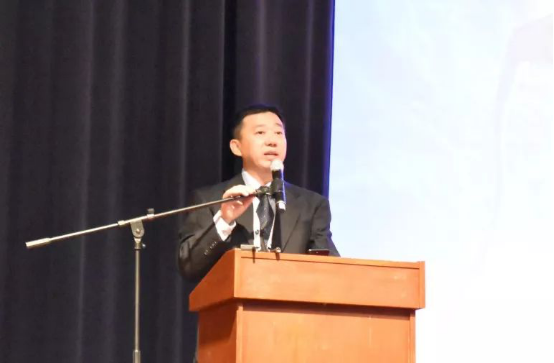 Minghua Lu, Managing Partner of eChinaHealth
The conference focused on "The Next Big Thing in Oncology," and covered topics including the latest application of oncology, scientific discoveries, technological advances, and the investment trends in oncology. Over 300 global oncology leaders, oncologist, industry leaders, investors and executives were present at the conference.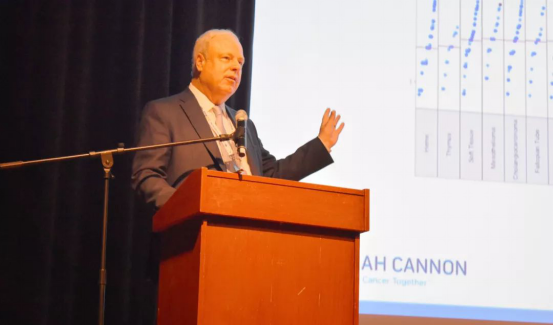 Howard "Skip" Burris, III, President of ASCO
The conference opened with the addresses by PhIRDA Chairman Song Ruilin and Mr. Howard "Skip" Burris. Chairman Song noted that, thanks to a series of reforms on review and approval system and support on drugs and medical devices innovation since 2015. China has embraced new opportunities in new drug research and development and pharmaceutical innovation, and also carried a faster step in the registration and approval for cancer drug. However, it brought both opportunities and challenges because China still have a long way to go in drug R&D. On the conference, Chairman Song called on the global pharmaceutical innovation community to work jointly, hand by hand, to fight disease and meet clinical needs.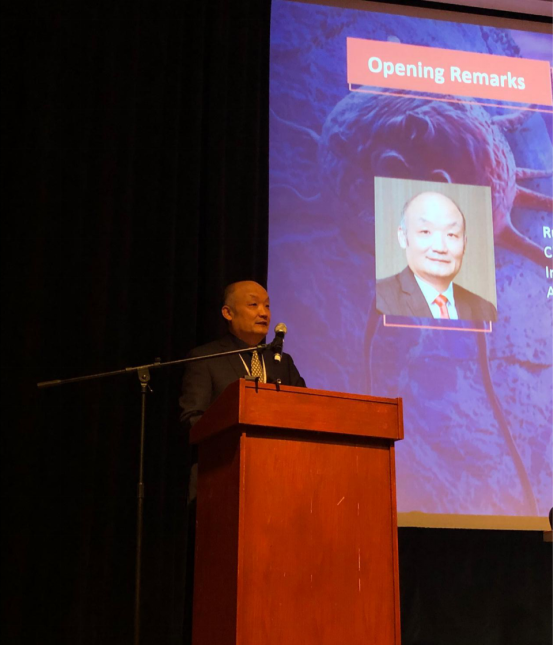 Song Ruilin, Chairman of PhIRDA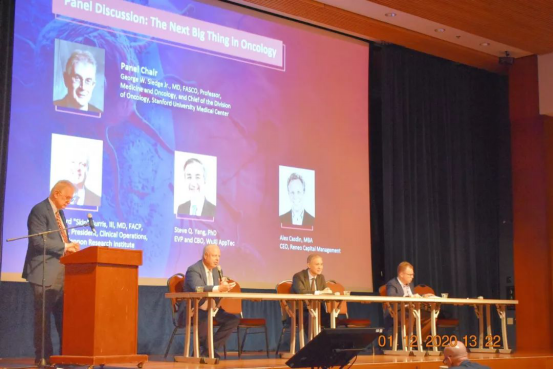 Panel Discussion: The Next Big Thing in Oncology
Panel Chair:
George W. Sledge Jr.,
Chief of the Division of Oncology of Stanford University Medical Center, Former President of ASCO
Panelists:
Howard "Skip" Burris, III,
President of ASCO, President of Clinical Operations, Sarah Cannon Research Institute
Steve Q. Yang,
EVP and CBO of WuXi AppTec
Alex Casdin,
CEO of Reneo Capital Management, Board Member of The Conquer Cancer Foundation of the ASCO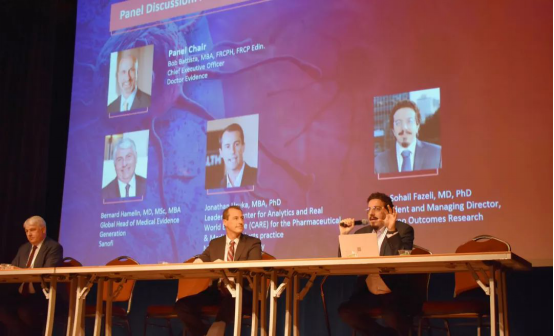 Panel Discussion: AI Healthcare
Panel Chair:
Bob Battista, CEO of Doctor Evidence
Panelists:
Bernard Hamelin,
Global Head of Medical Evidence Generation, Sanofi
Jonathan Usuka,
Leader of the Center for Analytics and Real World Evidence (CARE) for the Pharmaceutical & Medical Products practice, McKinsey & Company
Mir Sohail Fazeli,
President and Managing Director of Evidinno Outcomes Research
The conference discussed the future of human health, and the global top industry experts and leading figures shared insights on how to apply new technologies and approaches to tackle cancer in the future, and inspired participants from all over the world, which attaches great importance.
On the evening of January 13, the "China Night" reception, co-organized by PhIRDA, IQVIA, and eChinaHealth, and co-hosted by Gem Flower Healthcare Investment Holding Group Co., Ltd. and Dorsey & Whitney LLP, was successfully held. The reception was fully packed with over 600 industry colleagues, who made lively communication and sharing, which reflects the concern on China's pharmaceutical industry from all communities. Chairman Song addressed in the reception, and expressed the expectation for the further win-win cooperation in the pharmaceutical industry between China and the world.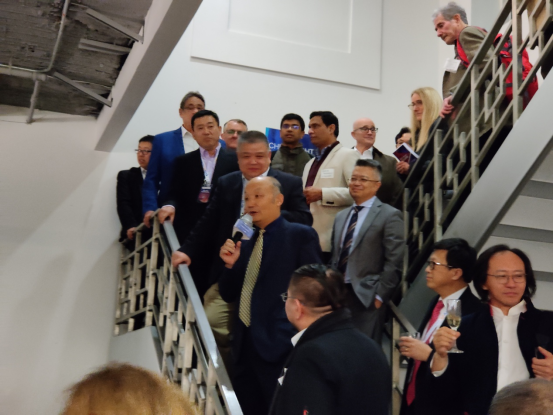 Address by PhIRDA Chairman Song Ruilin
"China Night" Reception