Co-hosted by China Pharmaceutical Innovation and Research Development Association (PhIRDA) and Suzhou Industrial Park Administrative Office (SIPAC) and co-organized by Chinese American Hematologist and Oncologist Network (CAHON), SINO-U.S. Oncology Experts Roundtable was successfully held in Suzhou on July 6. Led by Dr. Richard Pazdur, Director of U.S. FDA Oncology Center of Excellence and Dr. Liu Ke, Chief of Oncology of Center for Biologics Evaluation and Research, the U.S. Delegation had a fruitful discussion with chairmen and senior management from pharmaceutical enterprises on the global trend of cancer drugs R&D, approval system for new drug and the latest pharmaceutical R&D status in China in this event.
Ding Lixin, Deputy Director of Suzhou Industrial ParkAdministrative Committee (SIPAC), delivered opening remarks and expressed warm welcome to the FDA Delegation, then he introduced the development of Suzhou Industrial Park and its achievements in biopharmaceutical area.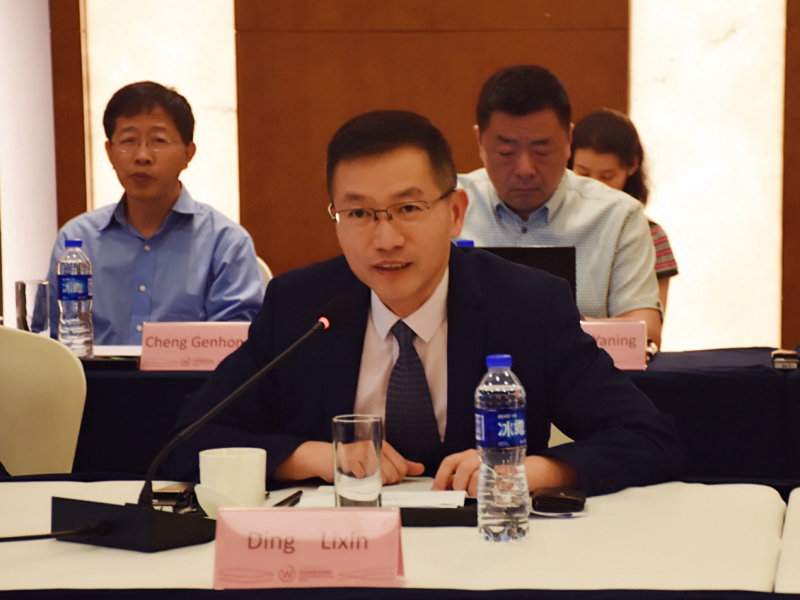 Ding Lixin gave opening remarks
Song Ruilin, Executive President of PhIRDA, delivered a keynote speech titled "China Drug Administration Reform in New Era". On October 8, 2017, Opinions on Deepening the Review and Approval System Reform and Encouraging the Drug and Medical Device Innovation was issued by the General Office of the CPC Central Committee and the General Office of the State Council. Reforms in 6 important areas including Clinical Trial Management, Review and Approval for Market Authorization, Generic Drugs and Pharmaceutical Innovation, Life-cycle Management of Drugs and Medical Devices, Technical Support and Organization & Implementation Reinforcement are proposed in this document to facilitate the development of pharmaceutical innovation in China. 34 imported chemical drugs and 5 imported biologics were approved to be listed in market in 2017, which stands on the top in the past decade. The successful marketing of innovative drugs including Anlotinib, Albuvirtide-the first Long-acting HIV fusion inhibitor for treatment of HIV infection and AIDS in the world and new cancer drug-Fruquintinib manifest that pharmaceutical innovation in China is becoming mature.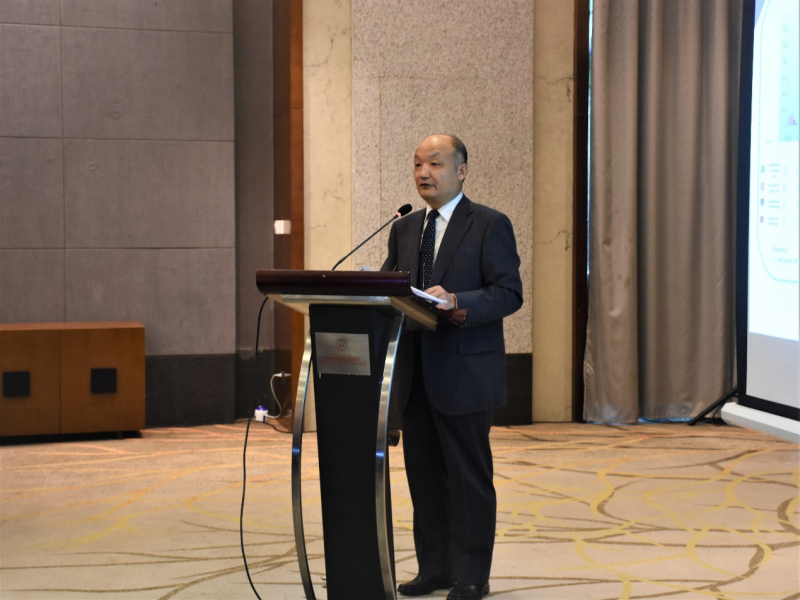 Song Ruilin gave keynote speech
Song Wenru, Co-Founder, Board Chair-elect and ex-President of CAHON delivered a keynote speech and stated that the roundtable was a great opportunity to facilitate the academic communication on Hematology and Oncology between China and America.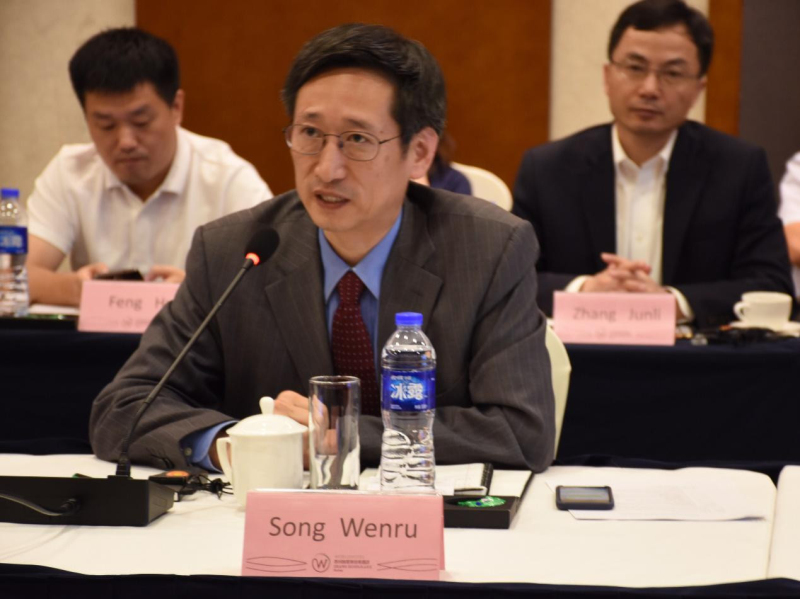 Song Wenru gave opening remarks
Richard Pazdur also delivered a keynote speech and mentioned that the Federal Food, Drug and Cosmetic Act (FD&C Act) was published and came into force in 1962. Since the human society, science technology and innovative pharmaceutical R&D have been developing in a fast speed, drug administration departments are supposed to seek a more flexible and extensible system to stay focus on the nature of drugs, only then can we make the right decisions on developing pharmaceutical industry and keep pace with the times. Drug administration departments all over the world are doing their best to facilitate the drug review and approval progress to make new drugs to be listed in market as soon as possible. Therefore, we should join our hands and keep a closer communication and cooperation to make innovative drugs available to the patients around the world.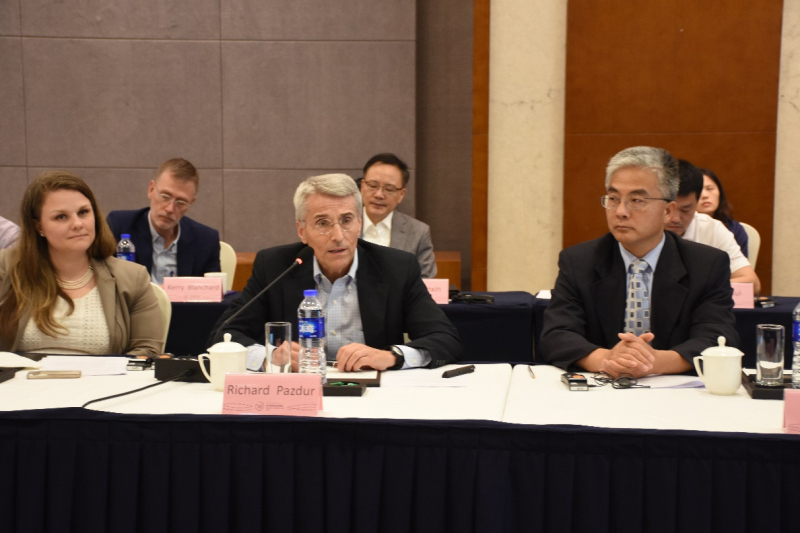 Richard Pazdur(mid)gave keynote speech
Yang Dajun, Chairman and CEO of Ascentage Pharma moderated the roundtable discussion on the topic of Opportunities and Challenges for Chinese Biopharm' s Innovative Drug Development Coming to U.S. and U.S. Bioparma Innovative Drug Development in China. The discussion was quite successful and fruitful.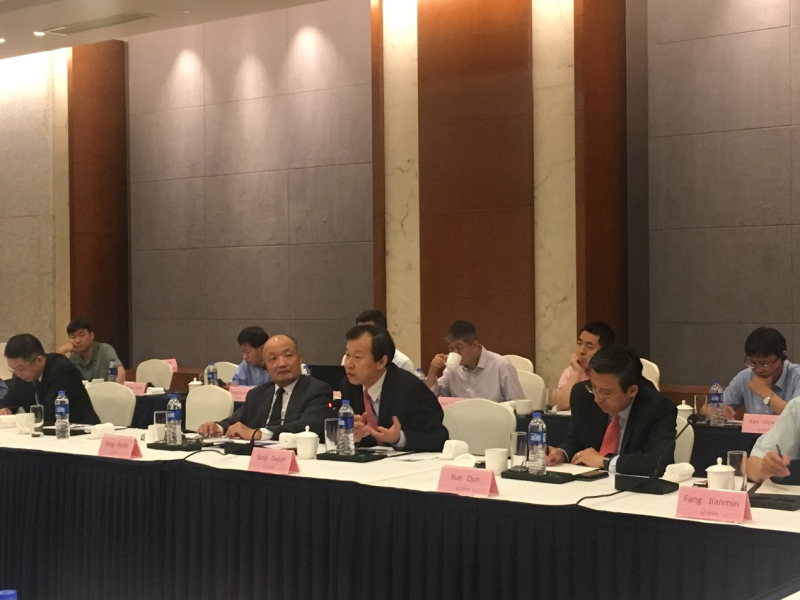 Yang Dajun moderated the roundtable discussion
Plenary meeting
Dr. Liu Delong, Professor of Hematology and Oncology of New York Medical College, Chief Editor of Journal of Hematology & Oncology and Founding President of CAHON, Dr. Yuan Ruirong, Director, President and CMO of Adlai Nortye and ex-President of CAHON, Dr. Liu Yang, Professor and Director of Division of Immunotherapy of University of Maryland School of Medicine, CSO, President and Board Chair of OncoImmune, Dr. Leigh Verbois, Acting FDA Assistant Commissioner for International Programs, Dr. Irene Chan, Deputy Office Director of FDA China Office and more than 20 chairmen and senior management from innovative pharmaceutical enterprises participated in this event.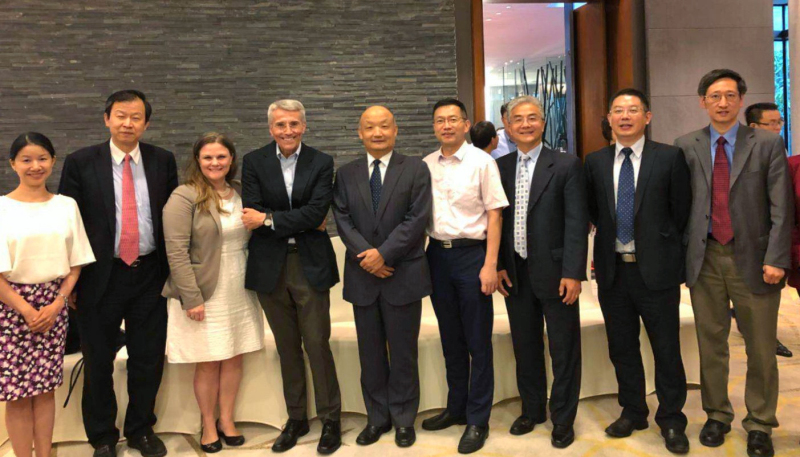 Representatives
Brief Introduction of Oncology Center of Excellence:
The FDA Oncology Center of Excellence leverages the combined skills of regulatory scientists and reviewers with expertise in drugs, biologics, and devices (including diagnostics). This Center of Excellence will help expedite the development of oncology and hematology medical products and support an integrated approach in the clinical evaluation of drugs, biologics, and devices for the treatment of cancer. The OCE works with centers and offices across the FDA.
The mission of the Oncology Center of Excellence is to achieve patient-centered regulatory decision-making through innovation and collaboration.