On the afternoon of October 30, 2023, Executive President Song Ruilin of China Pharmaceutical Innovation and Research Development Association (PhIRDA) met John Conway, Chair of Interpat China & Greater Asia WG, SVP, Global Head of Intellectual Property, Sanofi and other delegates from Interpat. The two parties engaged in in-depth exchanges about issues of improving China's systems for pharmaceutical patent protection, optimizing pharmaceutical patent linkage system, strengthening exchanges of international IP systems, and building a platform for cooperation.
Executive President Song Ruilin extended warm welcome to Chair Conway and the delegation and gave high praise to the important contributions Interpat has made to IP protection in global pharmaceutical industries. Executive President Song said that, staying committed to accelerating pharmaceutical innovation, PhIRDA always plays a positive role in improving and optimizing the IP system in China as a staunch supporter and upholder of IP protection. Chair Conway fully recognized the significant progress in IP protection in China, and PhIRDA's effective work in the pharmaceutical IP protection. He said, he has engaged in work of pharmaceutical IP protection since 2002, and witnessed the development and achievements made by China in this field. The two parties had an in-depth exchanges about issues including patent reexamination, invalid examination, rules for implementation of patent linkage system.
Song stressed that pharmaceutical IP system in China has been constantly amended, revised, and improved as China's pharmaceutical innovative capabilities grow, which facilitates China's pharmaceutical innovation in turn. With the rapid growth of pharmaceutical innovative capability in recent years, China has made the transformation of innovative countries and its pharmaceutical IP system will be further improved. Song gave recognition to the idea put forward by Chair Conway to work jointly to build a platform of international IP teaching and training. Song pointed out that as Chinese pharmaceutical companies make more licensing-out deals, China's pharmaceutical industry needs to further learn about the legal systems of pharmaceutical patent protection in other countries and regions. The two parties shared common goals and reached a consensus in this field.
Wang Yinxiang, Chairman & CEO of Jacobio, representatives from Qilu Pharmaceutical and other members of PhIRDA, and delegates from Interpat's members including Bristol Myers Squibb, J&J China, Roche, and Astellas attended the meeting.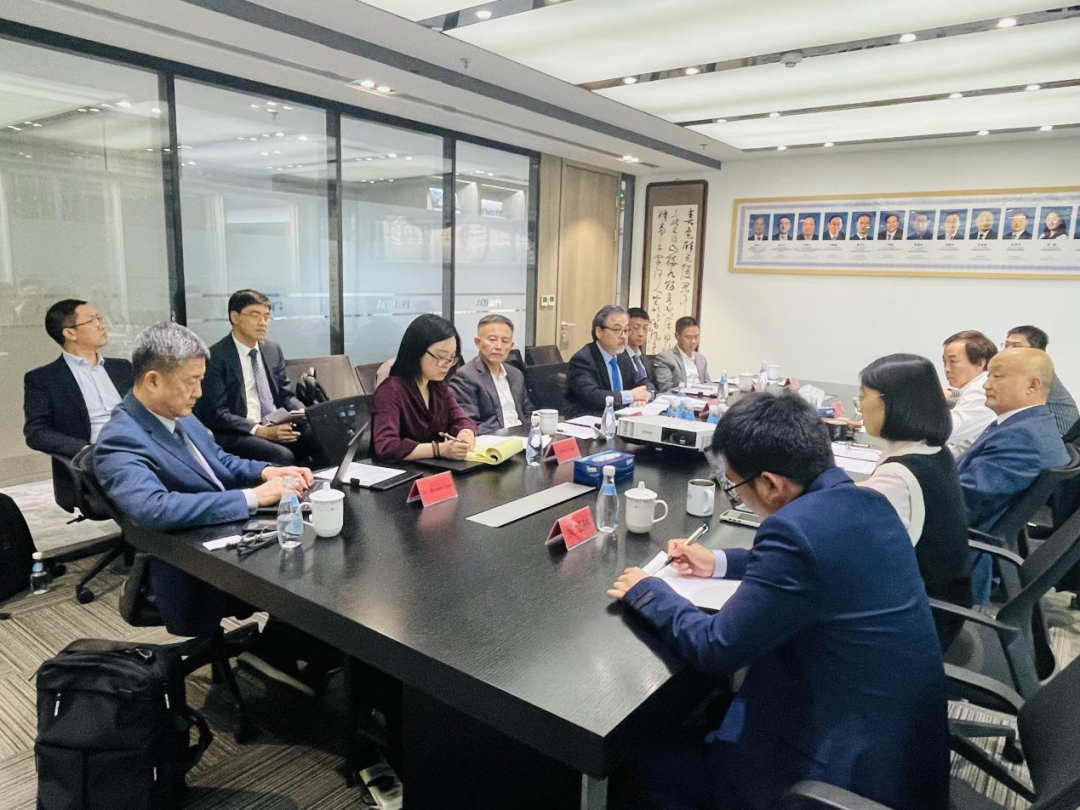 Interpat focuses on international patents, and other intellectual property affairs, stays committed to cooperation with governments, intergovernmental bodies, NGOs and social organizations and wider society, enjoying great influence in the global pharmaceutical industry. Its members include 29 biopharmaceutical companies, including Pfizer, Roche, and GSK, involving many senior executives in charge of patent and IP affairs.