On the afternoon of Sept 25, 2023, Fundamental Research & Transformation of New Drugs Forum (hereinafter referred to as the "Forum"), hosted by China Pharmaceutical Innovation and Research Development Association (PhIRDA) during the 8th China BioMed Innovation and Investment Conference (CBIIC), was successfully held. The Forum invited the renowned experts, government officials, and senior representatives from enterprises to share insights into the importance, challenges and future opportunities of fundamental research and transformation from different perspectives.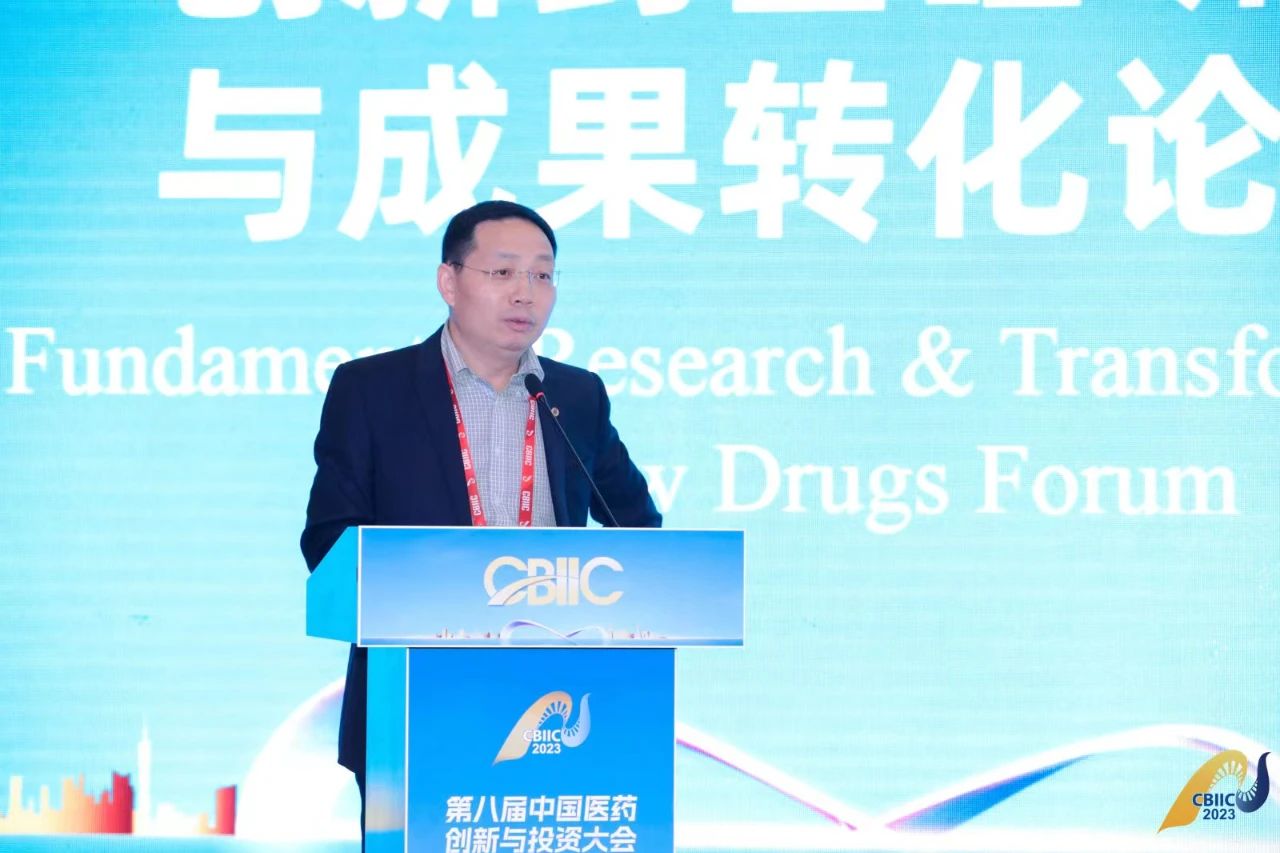 Zhang Ao
As an old friend of CBIIC, Zhang Ao, dean, College of Pharmaceutical Sciences, Shanghai Jiao Tong University chaired the Forum once again. First, Dong Chen, academician of the Chinese Academy of Sciences, director of Shanghai Immune Therapy Institute, lecturer professor of School of Medicine and School of Pharmacy of Shanghai Jiao Tong University addressed a speech entitled "Immunotherapy and Innovative Drug R&D". Dong highlighted that the importance of immunotherapy to humanity's response to major diseases as seen in its remarkable achievements on the international drug markets and great contributions to the fight against COVID-19, inflammation, and cancer. Dong mainly shared the expertise in the field of T lymphocyte based on his rich experience.
Dong Chen
Zhang Ao addressed a keynote speech entitled Research on Small Molecule Drugs for Anti-autoimmune Diseases.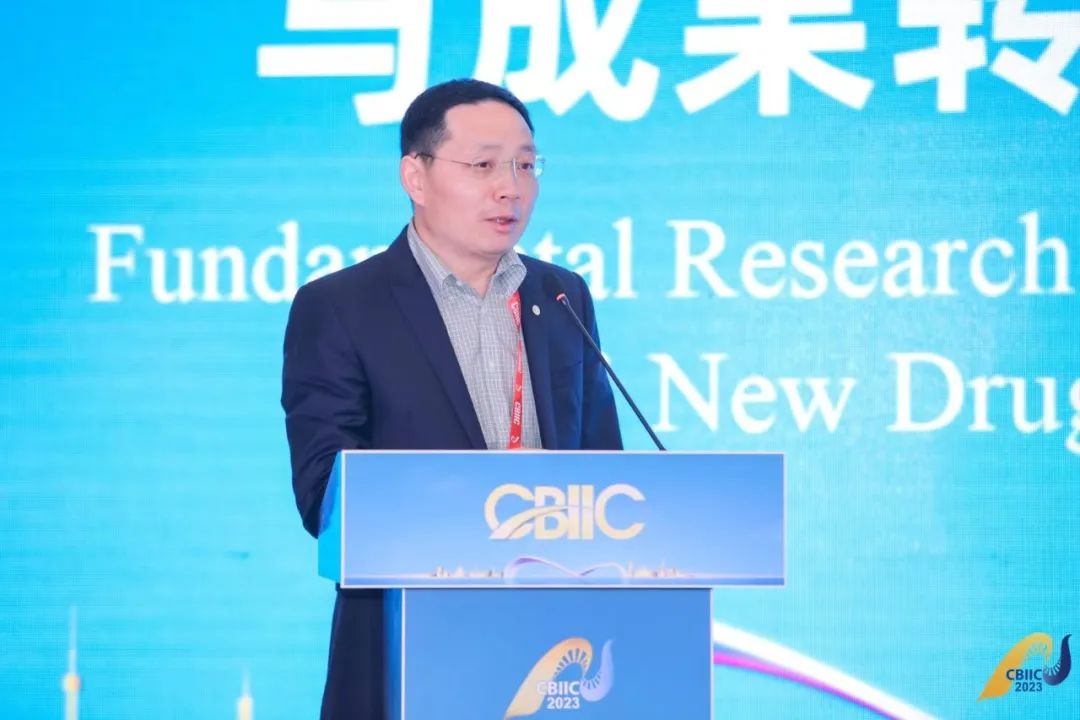 Zhang Ao
Cynthia Wang, director of global business development, Servier, shared the experience of Servier in building an ecology of global innovation.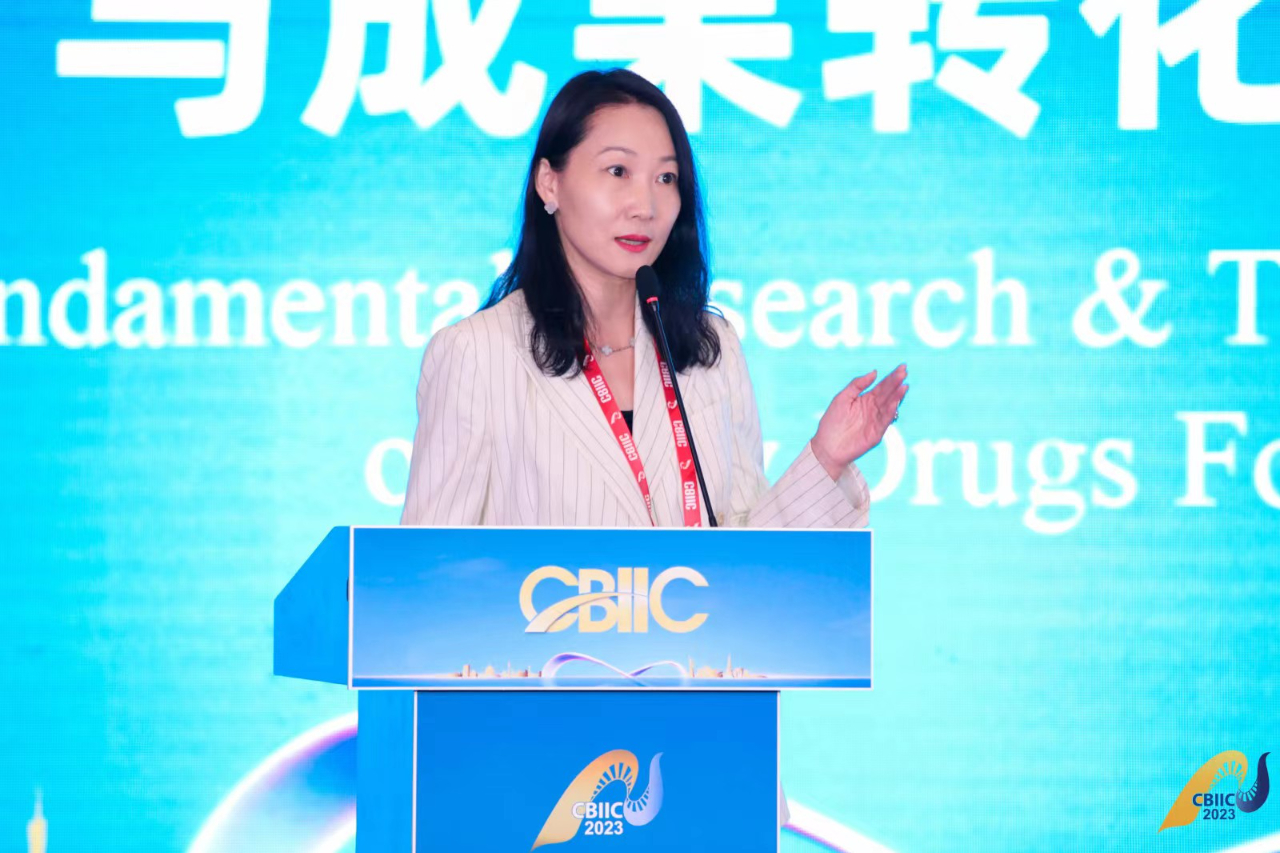 Cynthia Wang
Daniel Brooker, director at UK Research and Innovation, introduced UKRI collaboration in China and fruitful achievements.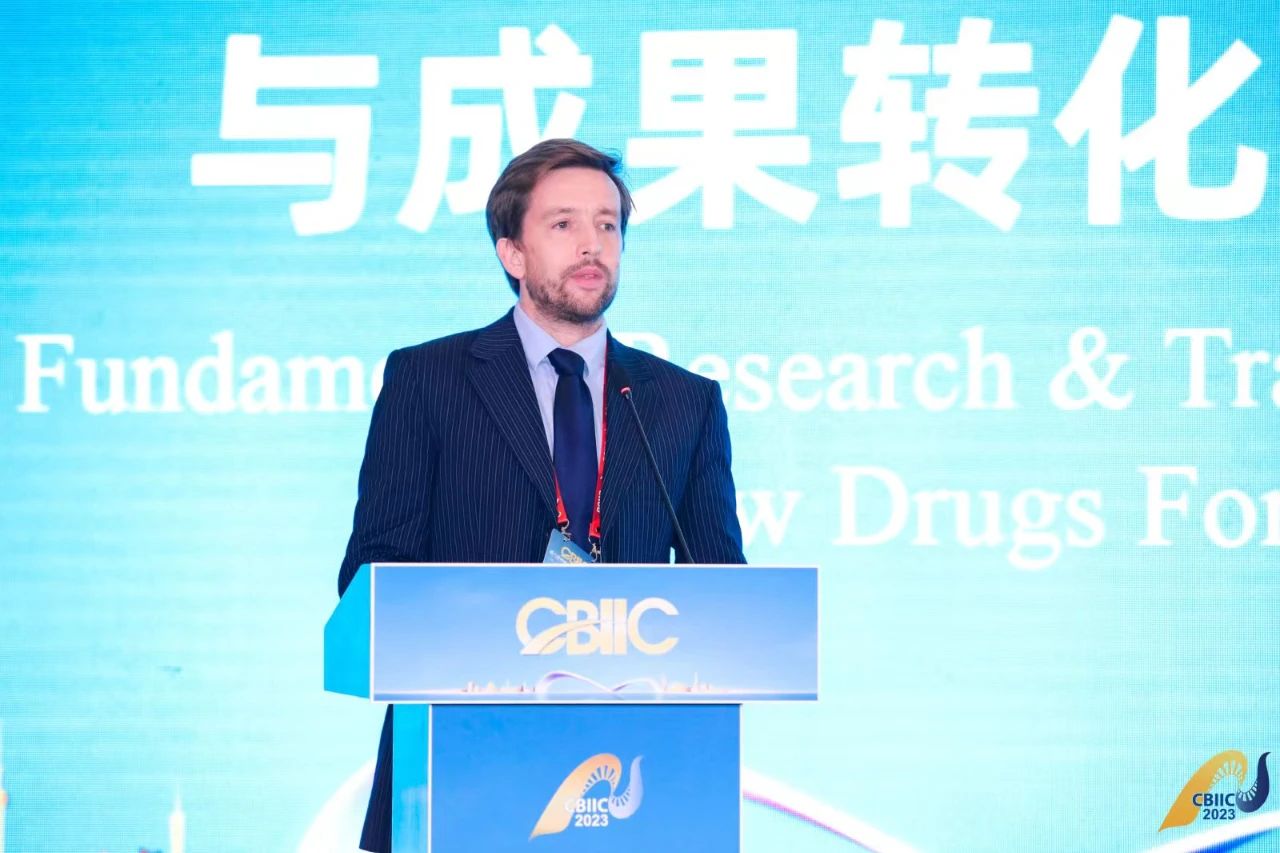 Daniel Brooker
Chen Bin, general manager from FOSUNLEAD(Shanghai) shared the exploration and expertise of the transformation of biomedical scientific innovation achievements.
Chen Bin
Zhao Xiaolin, advisor at Lily China Innovation and Partnerships, introduced the R&D and cooperation direction of Lilly.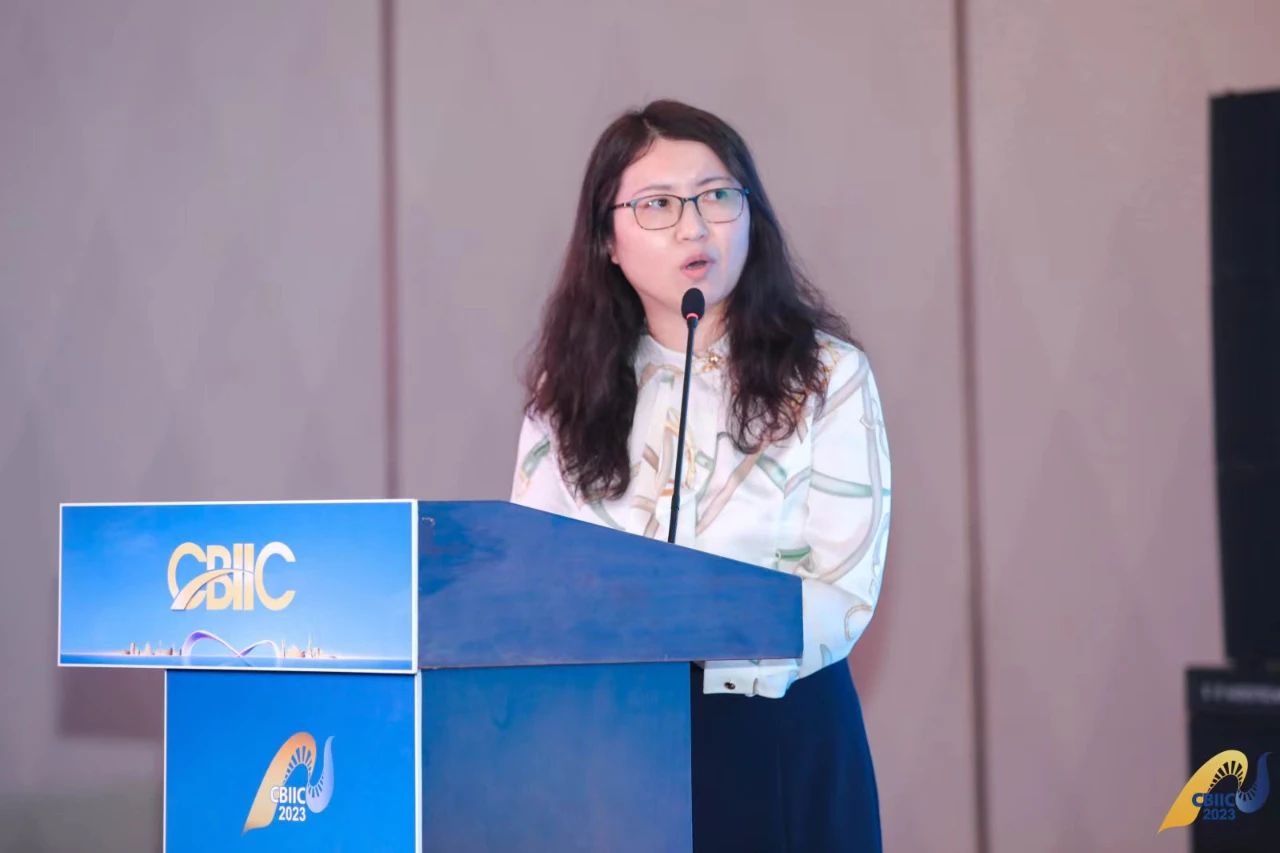 Zhao Xiaolin
Following the keynote speeches, the Panel focuses on how to promote the deep integration of industry, academia and research to promote high-quality development. Zhang Ao chaired the panel, and Li Jia, director general at Shanghai Institute of Materia Medica of Chinese Academy of Sciences, Professor Chen Xiaoguang at the Institute Materia Medica, CAMS, and Professor Cai Weimin at School of Pharmacy, Fudan University, and Chen Bin participated in the panel. With the guidance of moderator Zhang Ao, participants shared their insights into the collaboration among industry, academia, and research from their respective perspective. They pointed out that, sound organizational structure, flexible and effective incentive mechanisms play an important role in propelling innovation, and pharmacists can promote the transformation of R&D results.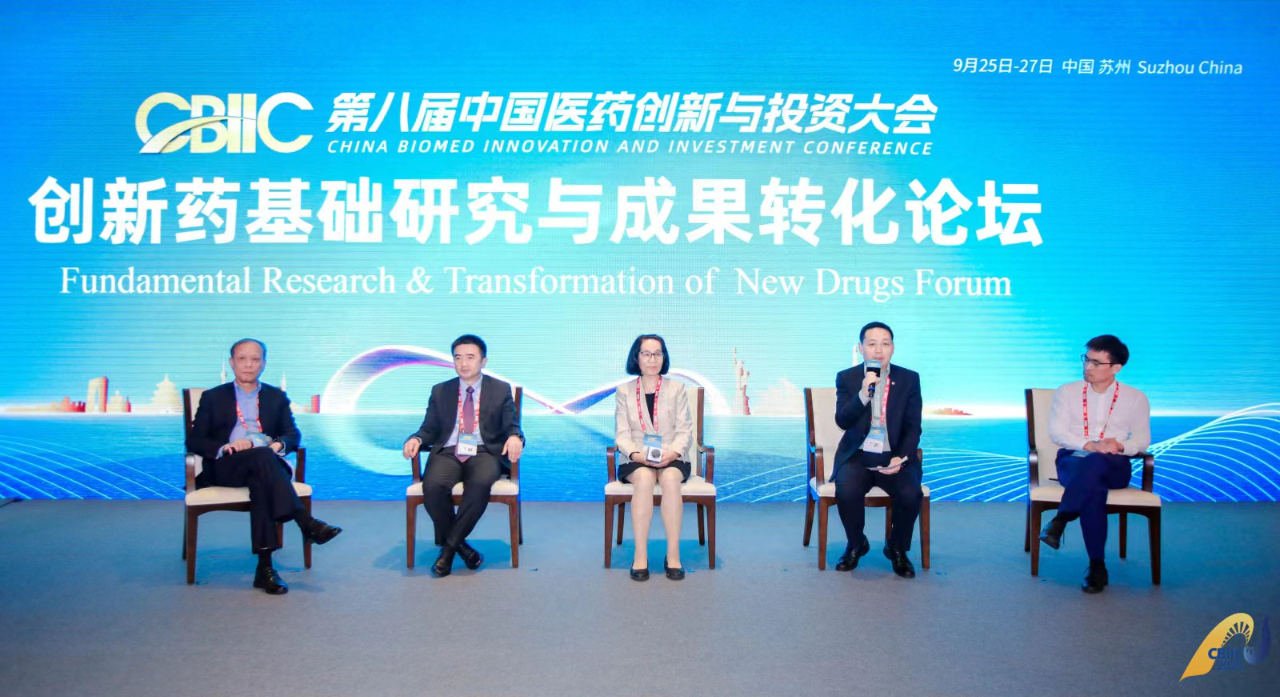 Cai Weimin, Li Jia, Chen Xiaoguang, Zhang Ao, Chenbin (From Left to Right)
Impressive speeches and in-depth discussion have attracted a large audience. It is hoped that scientists, investor, and entrepreneurs can work jointly to promote the advanced research and the transformation of R&D achievements.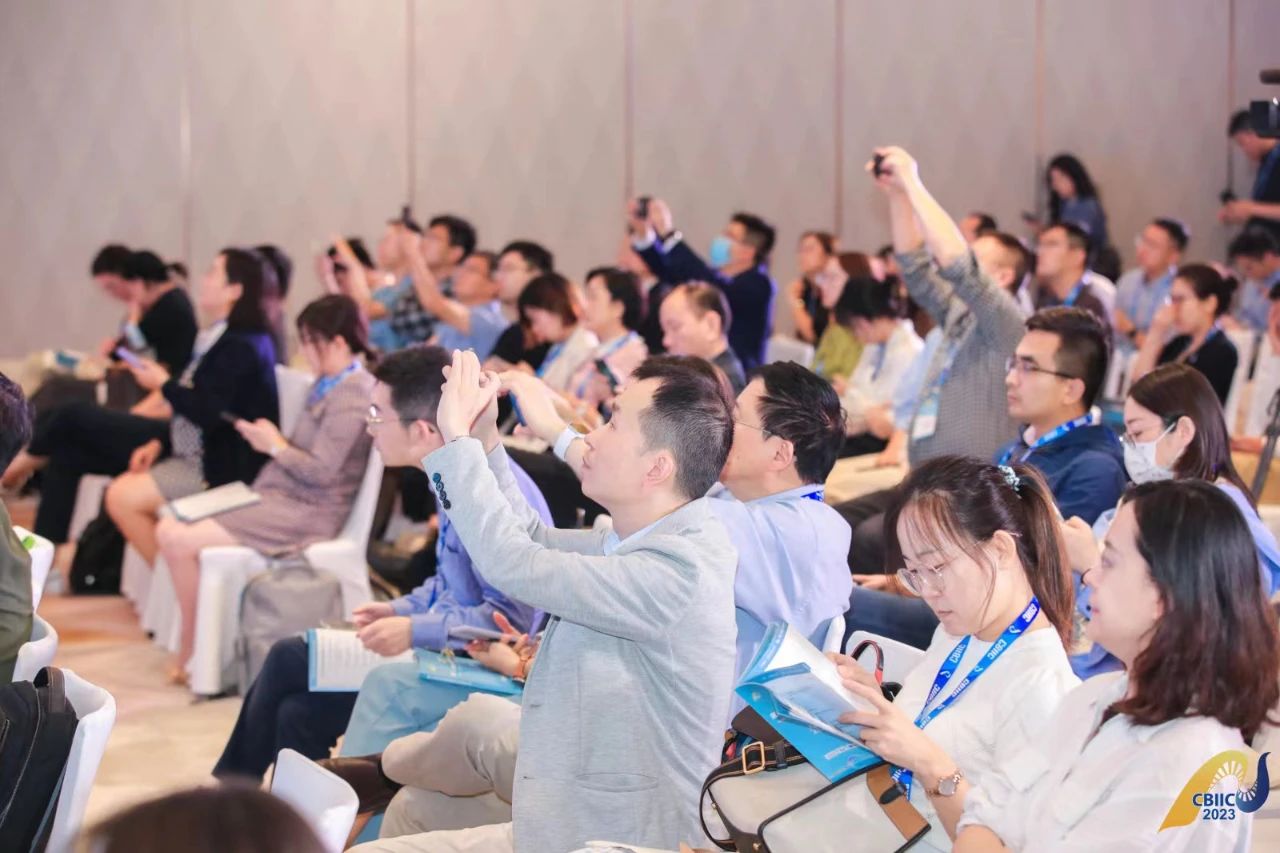 Forum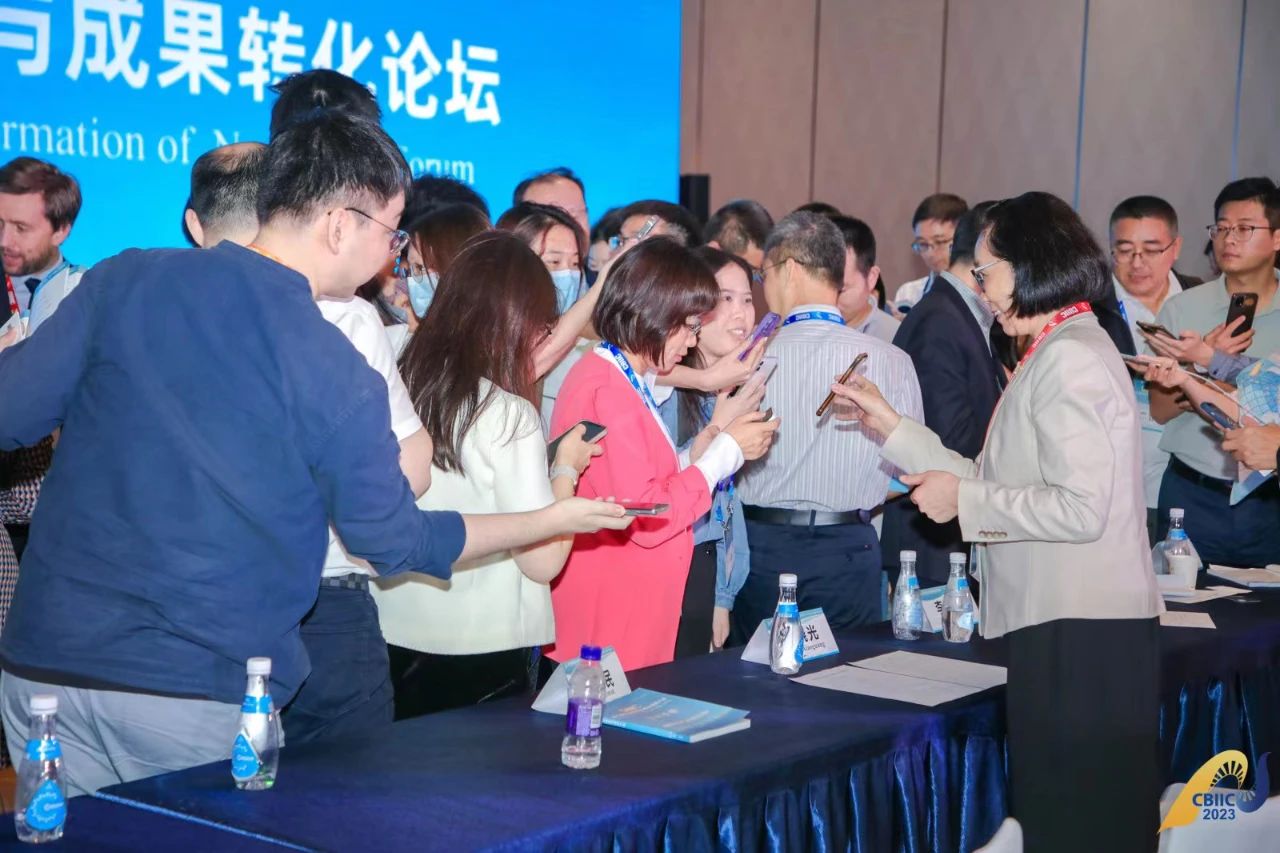 Forum