International Pharmaceutical Innovation Forum (hereinafter referred to as "Forum") of the 7th CBIIC kicked off in Suzhou on 29th March. The Forum aims to present China's pharmaceutical capabilities and achievements, build a platform of international cooperation and exchanges for global drug regulators, promote cooperation among global pharmaceutical industries, deepen international exchanges, promote the integrated development of drug regulation and drug industry, and step up global healthy cooperation. Song Ruilin, executive president of China Pharmaceutical Innovation and Research Development Association (hereinafter referred to as "PhIRDA"), chaired the Forum. Song said, PhIRDA has always stayed committed to internationalization and industrialization. In the future, PhIRDA will continue to actively engage in the global pharmaceutical cooperation and exchanges, facilitate the going global of innovative drugs independently developed by China, and work with other countries, to build a bright future.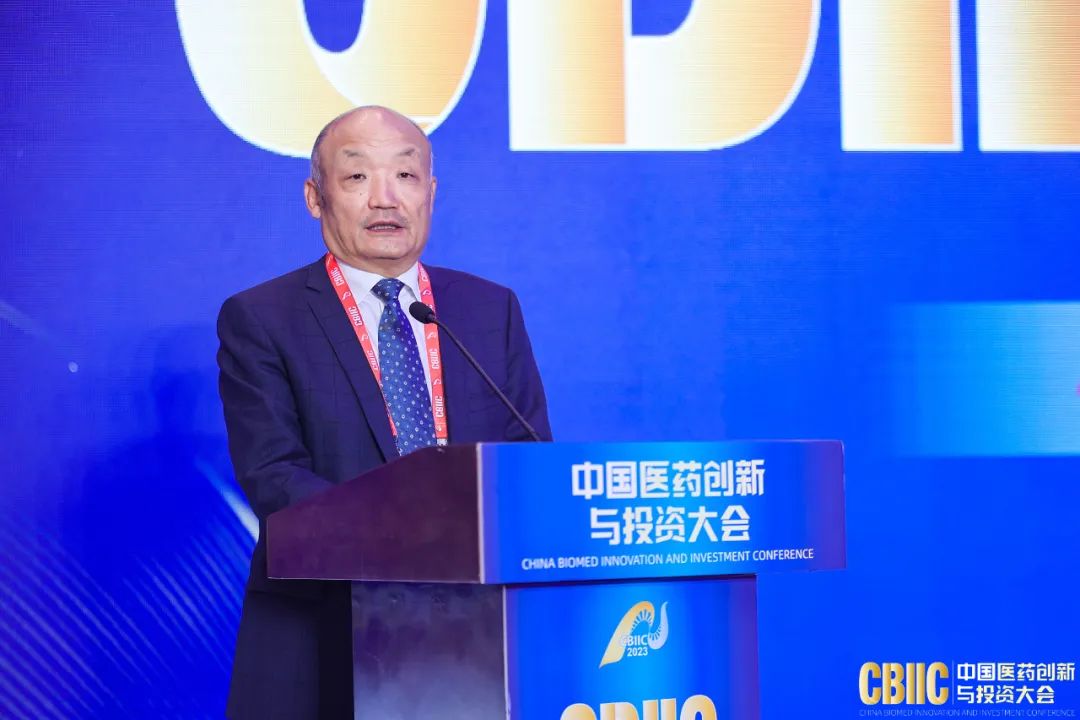 Song Ruilin
Xu Jinghe, member of NMPA Leading Party Member's Group, and NMPA deputy commissioner, made a welcome remark. Xu said, China's drug regulators would like to work together with the international community to jointly strengthen exchanges and cooperation in drug regulation, work harder to build a new paradigm of pharmaceutical industry featuring innovation and cooperation, making greater and bigger contributions to the common health.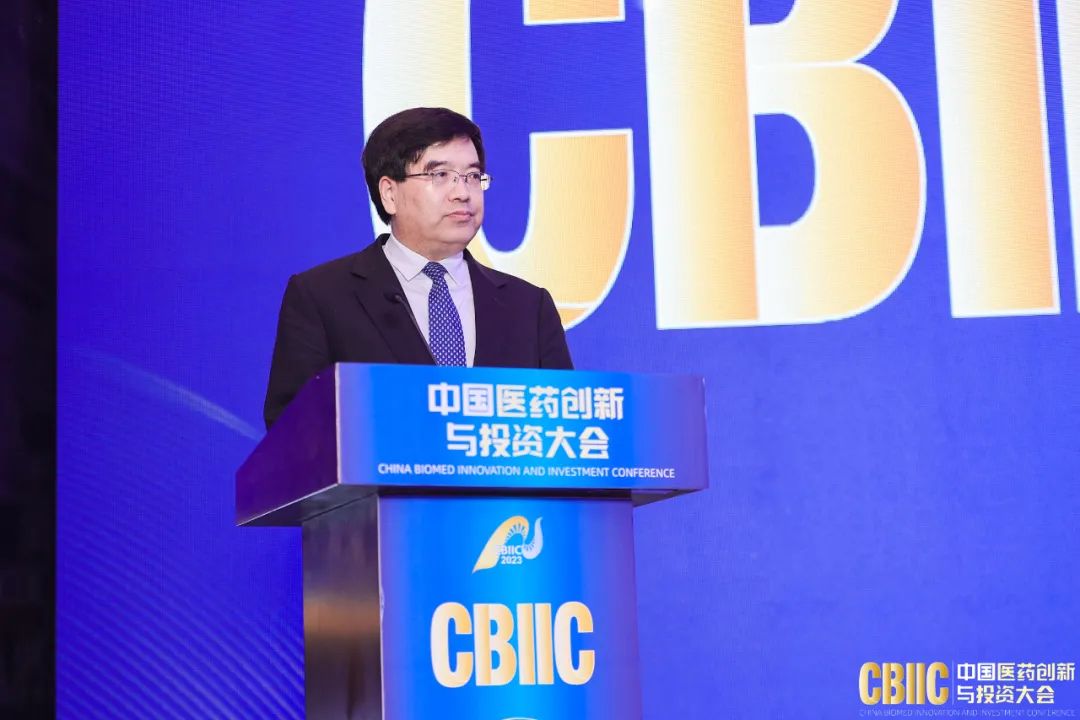 Xu Jinghe
Yakhyaev Bobirjon,consul general of Embassy of the Republic of Uzbekistan in the People's Republic of China, said in his remark that Uzbekistan and China enjoy a long-standing friendship and cooperation, especially in the pharmaceutical industry. He hoped that this Forum will become a platform for the two countries to engage in pharmaceutical exchanges, discussing issues of common concern, and establishing a closer cooperation partnership.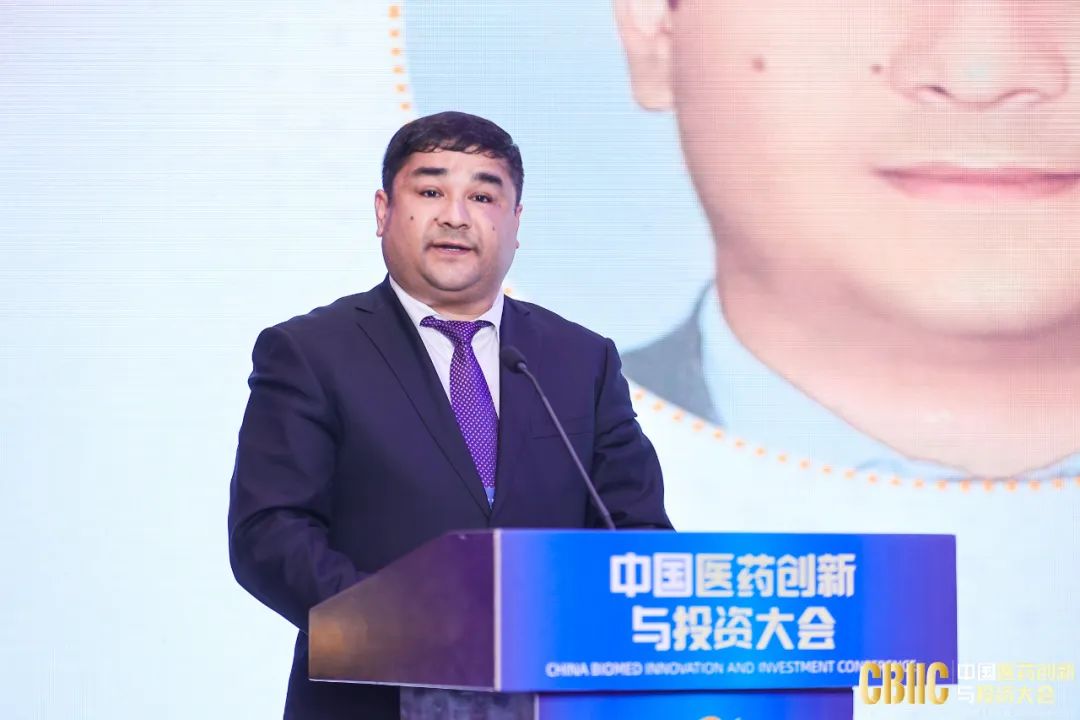 Yakhyaev Bobirjon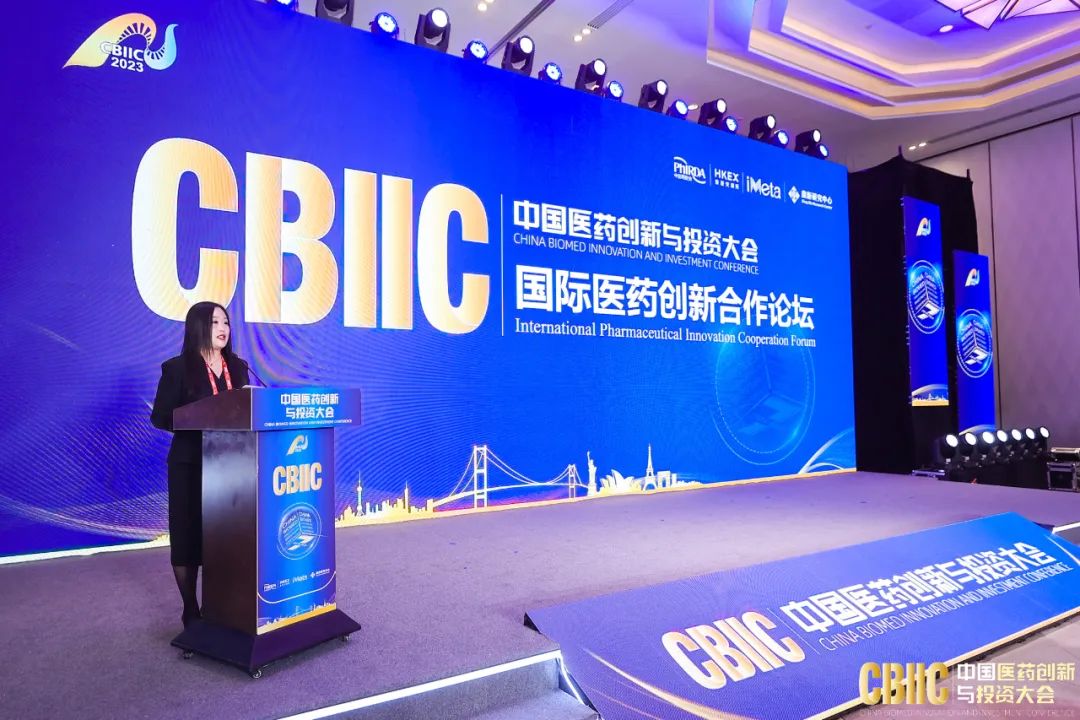 Lu Xiaoti
The stage of keynote speech is chaired by Lu Xiaoti, deputy secretary-general of PhIRDA.
Shahlo Turdikulova, vice minister of Ministry of Higher Education, Science and Innovation of Uzbekistan, led a Uzbek pharmaceutical delegation to attend the meeting. She said, science and technology has played a critical role in the pharmaceutical industry. In recent years, Uzbekistan and China have achieved remarkable results in the deep cooperation in the pharmaceutical industry and COVID-19 vaccines R&D. She hoped that the two countries can further deepen cooperation in the future, share experience, and implement cooperative projects to promote the innovative development of the pharmaceutical industries in both countries.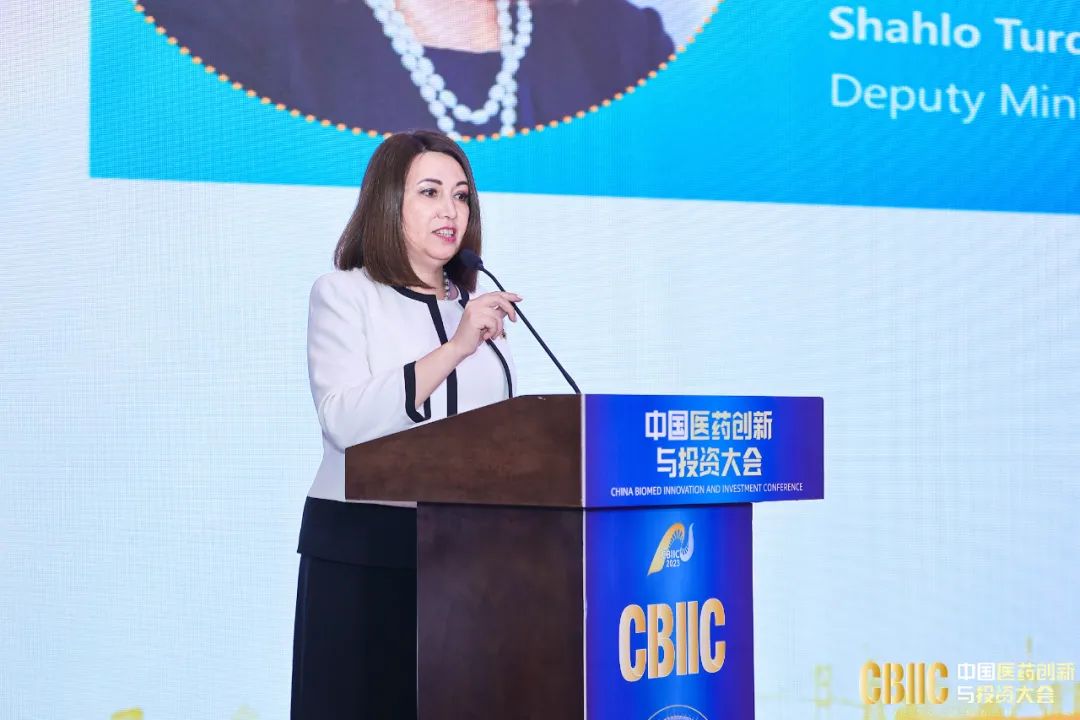 Shahlo Turdikulova
Chua Zong Lun, regional vice president of Economic Development Board of Singapore, and counsellor of the Embassy of the Republic of Singapore Industry and Investment Division in Beijing, made a keynote speech entitled "Introduction to Singapore Biopharmaceutical Industry". Chua believed that three factors promote the internationalization of Chinese companies: First, Chinese entrepreneurs' ambition; second, driving forces of domestic pharmaceutical policies; third, opportunities brought by the COVID-19. Chua said Singapore government would like to strengthen cooperation with Chinese pharmaceutical industry, fully leveraging the advantages of Singapore as an important center of global pharmaceutical R&D, improve the availability of innovative drugs for people from the Southeast Asia, and make greater contributions to the global healthcare development.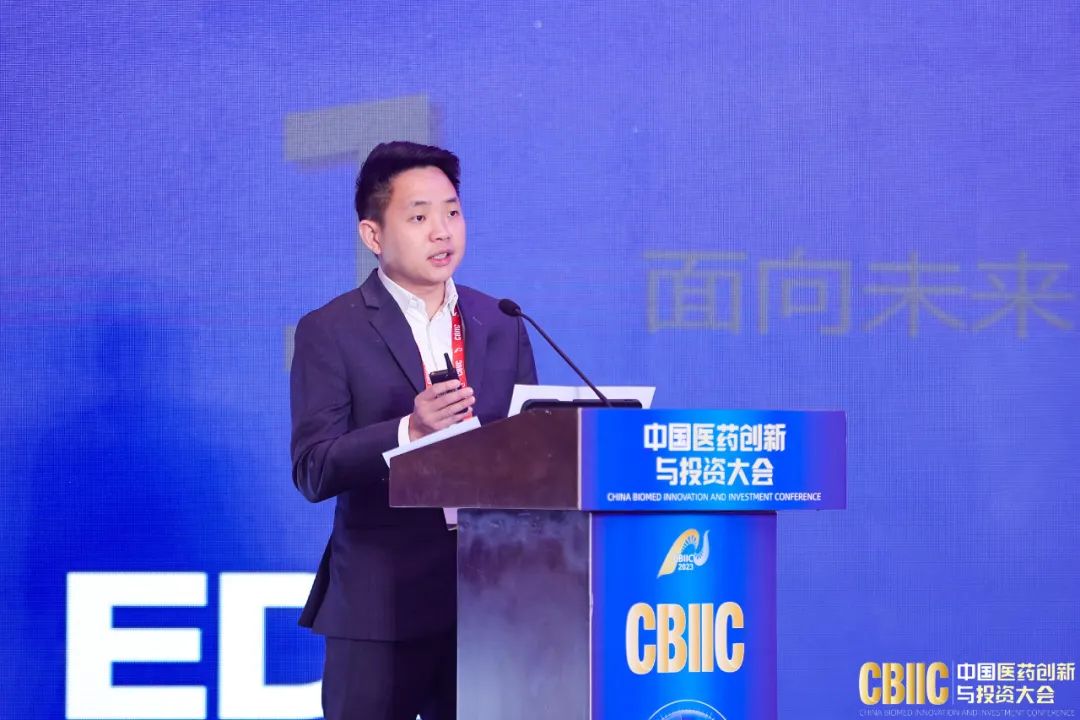 Chua Zong Lun
Wu Tao, researcher and director of Xinjiang Technical Institute of Physics and Chemistry, Chinese Academy of Sciences, addressed a keynote speech entitled "Joint Research and Prospect of New Drugs from Central Asian Natural Products ".
Wu Tao
Panel centered on "Challenges and Countermeasures for Innovative Pharmaceuticals Going Global". The panel is chaired by Zhao Xiaobin, chairman of Zhejiang Haichang Biotech. Chen Li, founder, CEO and CSO of Hua Medicine (Shanghai) Ltd., Li Ning, CEO of Shanghai Junshi Biotechnology Co., Ltd., Shen Zhirong, vice president, and head of Translational Discovery, Research and Medicine of BeiGene, and Wan Jiang, senior vice president and CEO of Betta Pharmaceuticals Co., Ltd. engaged in in-depth exchanges about companies' research layout, clinical trial, and commercialization. The reached a consensus that China' s innovative drugs have advantages of high quality and acceptable price, boasting international competitiveness. However, in order to benefit more people around the world, concerted efforts from the government and the industry are needed to overcome obstacles and challenges in international regulation, commercialization, clinical transformation and other aspects.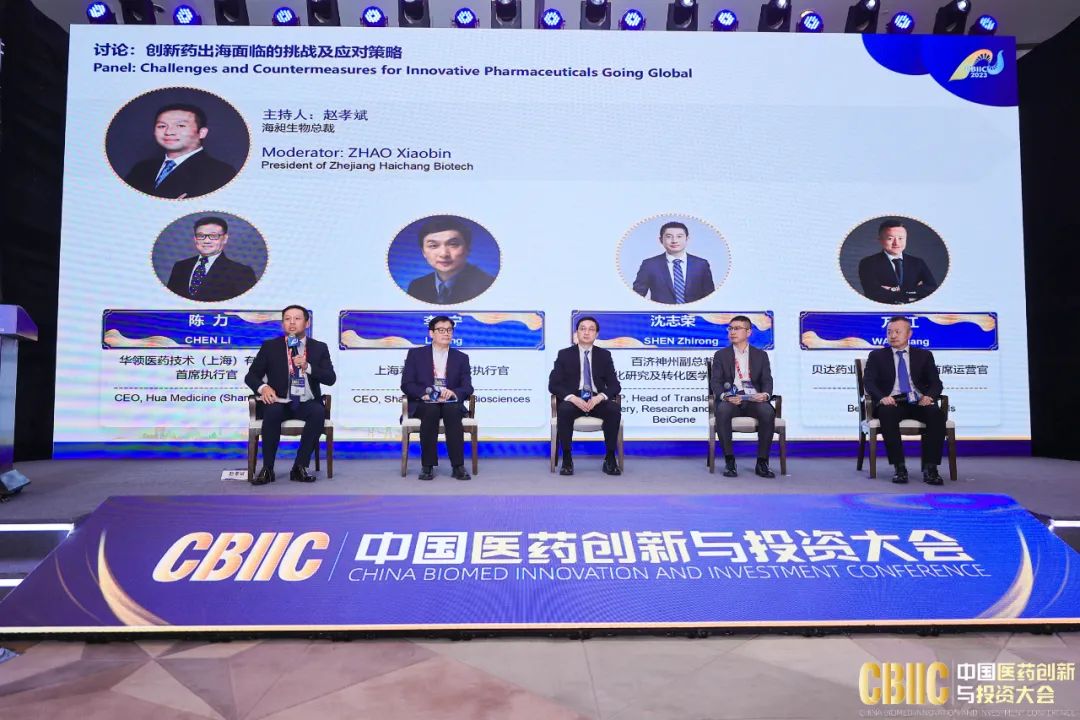 Panel: Zhao Xiaobin, Chen Li, Li Ning, Shen Zhirong, Wan Jiang (From Left to Right)