On the afternoon of September 27, the Policy Sharing Forum (herein after referred to as "the Forum") of 2021 China BioMed Innovation and Investment Conference (2021 CBIIC) was successfully held. The Forum was moderated by Feng Lan, Secretary-General of China Pharmaceutical Innovation and Research Development Association (PhIRDA), and attended by experts, scholars and entrepreneurs from fields of healthcare, pharmaceutical policy making, pharmaceutical management and clinical pharmacy. Participants had a fruitful discussion on issues including scientific supervision to improve pharmaceutical innovation, unmet clinical need, patient-centred innovation. At the Forum, a series of keynote speeches and panels focused on issues involving how to ensure innovative pharmaceutical achievements to serve clinical practice and how to realize sustainable development of medical and pharmaceutical innovation etc., which gave thoughts to the pharmaceutical innovators and investors on better understanding the pharmaceutical innovation policy and future direction for investment and R&D.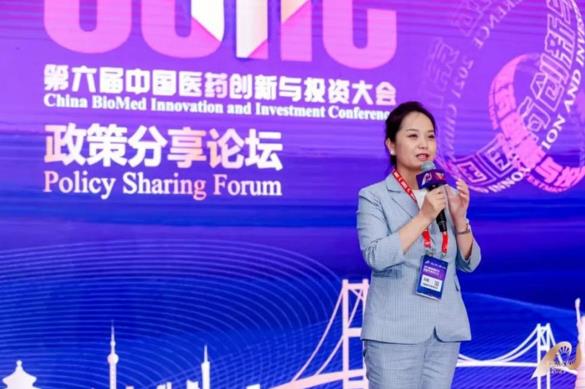 Moderator: Ms. Feng Lan, Secretary-General of PhIRDA
Li Jing, Founder and Chair of Pharmacodia, gave the first speech on "The Opportunities and Challenges in Drug Innovation: First in Class or First in China", reviewing the tremendous achievements of new drugs in China over the past 20 years. The number of Chemical Drug Category 1.1. approved in China has increased by more than 200 times; a total of 268 clinical applications for Class 1 biological drugs were approved in the first half of 2021, revealing the booming growth of biopharmaceuticals. Such development of new drugs is supported by policies, talents and investments in many aspects: China's drug regulatory reform and the high efficiency of NMPA's review greatly accelerated the launch of new drugs; China's Talent Programs have successfully attracted overseas returnees to empower innovation; the CRO industry has been risen and supported industrialisation of new drug innovation; the capital market holds positive view on China's medical and pharmaceutical industry for its rapid commercialization and R&D. In the future, biopharmaceuticals will be the top investment industry.
Mr. Li Jing pointed out that Chinese medical and pharmaceutical industry has made great progress, but far from enough. We should still remain the down-to-earth spirit to keep going. Data analysis revealed four "10s" in the development of new drugs in China:firstly,for a same drug target, China is the 10th to develop the drug; secondly, for the research time to develop same drug, the gap between China and the new drug is 10 years; thirdly, for the number of drug target, China's targets takes about 10% of the global targets; fourthly, 10% of China's target is actually key targets in research. Therefore, China still has a long way to go for the first in class (FIC) drug development. The positive side is that there has already emerged some FIC stars in China, such as STAT5 inhibitor from Generos, recombinant humanised PDL1 single domain antibody Fc-fusion protein from Alpharmab Oncology, CD47 product from I-Mab Biopharma, JAB-3068, a leading product from Jacobio, and Chidamide from Chipscreen. Finally, Mr. Li Jing analyzed the strategic layout and investment opportunities for China's innovative drugs in the next 10 years, and pointed out that the target selection strategy should balance innovation and risk.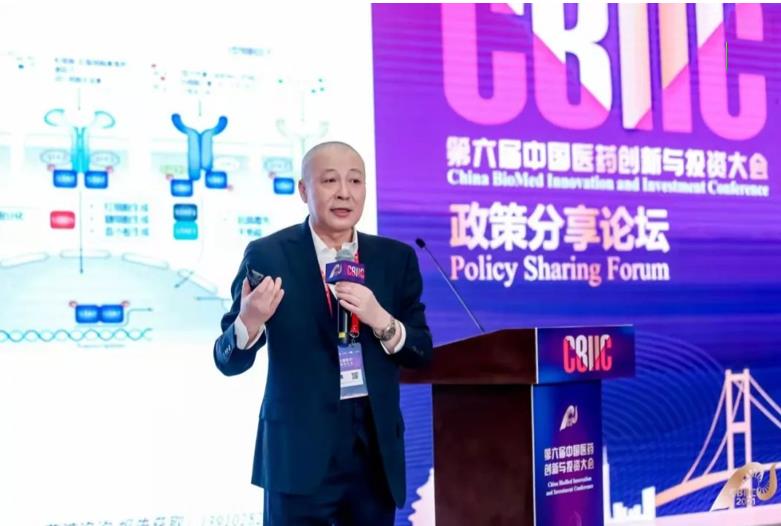 Li Jing, Founder and Chair of Pharmacodia
Yang Zhimin, Leader of the Medical Review Department I, Centre for Drug Evaluation (CDE), China National Medical Products Administration (NMPA), gave a speech on "Clinical Value-oriented Anti-tumor Research and Development and Review Report". Ms.Yang firstly analyzed the development of domestic new anti-tumor drug, which can be characteristic with "strength", "weakness" and "challenge". The strength is the narrowed gap of R&D for new anti-tumour drugs between domestic and foreign clinical practice, but the weakness is the pile-up of same targets and indications, with both "surplus" and "shortage". Fast-follow, Me too and Me better drug are still the mainstream in China. In terms of the main challenge for anti-tumour R&D, we should notice the impact of the new model of license in/out on domestic independent R&D: license in brings competition, while license out makes companies to compete on a global track.
China's new drug R&D is actually around purchasing, following and improving. While such approach offers a relative high success rate and timely clinical outcomes, it lacks difference in types. Although follow-on innovation is acceptable in R&D, yet developers need to pick rational path. In global, it is common to see Collaborative Business Models for drug development, that is also encouraged domestically. However, not all foreign drug products are decent ones, in such cases data matters significantly, such as if it is representative, clinically practiced, or if it can meet the needs of China's patients. "Improved new drug" should not be developed for it's own sake, but for new therapeutic areas via the help of new technologies. What needed to be encouraged not only include FIC, but also improved new drugs. China needs great encouragement, effort and dedication to achieve the blossoming of drug innovation and the path of independent research and development.
Ms.Yang pointed out that only through patient-centred and clinical value-oriented research and development can enterprises achieve outstanding and fast development of new anti-tumour drugs. China's anti-tumour drugs are witnessing rapid development, and R&D needs more open-mind ideas. To deliver clinical value-oriented R&D, we need to strengthen basic research, focus on precision therapy, sustain development to maintain the vitality of the drug's life cycle, and scientific and rational clinical study design.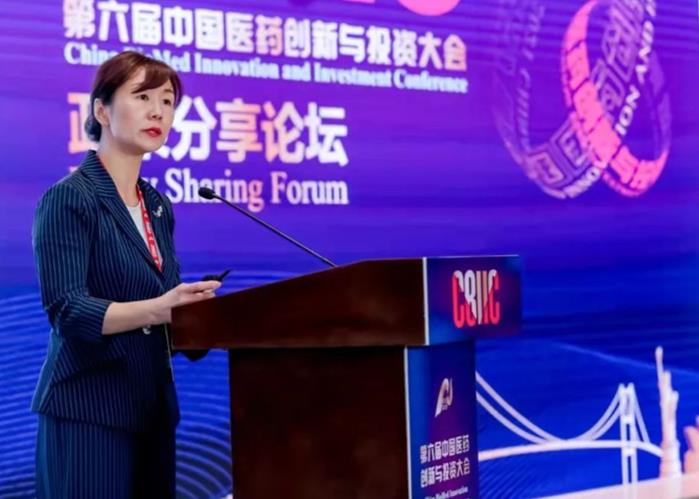 Yang Zhimin, Leader of the Medical Review Department I, CDE, NMPA
Panel on "Scientific Regulation Empowers Pharmaceutical Innovation" was chaired by Song Ruilin, Executive President of PhIRDA, and joined by Leader Yang Zhimin, Chairman Li Jing, Director Zhao Wei (Director of the Department of Clinical Pharmacy, Shandong University), and CEO Joan Shen (CEO of I-Mab Biopharma Co., Ltd). The panelists discussed scientific regulation, covering decision makers, administrators, promoters and pharma develops, and expressed their views on scientific regulation to promote pharmaceutical innovation in China from different perspectives of policy, academic and enterprises.
For more FIC drugs in China, concerted efforts from all parties are needed: firstly, drug review agencies need to be more confident on the basis research; secondly, high standards and strict requirements for clinical data are required; and thirdly, it is vital to increase the transparency of the review. For GCP agencies, the overall design and planning for clinical trials should be enhanced. This needs to be promoted and trained by the regulatory authorities, and more encouragement and support from the industrial sector for GCP agencies to progress together.
In addition to mutual regulatory recognition and continued promotion of ICH, China's innovative drug products require solid basic research, as well as adaption to market overseas. For pharmaceutical companies, this can not be realized through one single drug, but constant learning and exploration to overcome technical barriers, scientific barriers and rule barriers in a gradual manner.
Panelists point out that product differentiation is important for future drug development, not only to meet clinical needs, but also to gain a competitive advantage in the market. The more differentiated a product is, the more likely it is to address unmet clinical needs. As a result, drug regulators are strengthening communication and early intervention in review, approval and registration, so that companies can take fewer detours. Currently, breakthrough therapy recognition, priority review and conditional approval, which speed up review and approval, can further accelerate the launch of these new drugs with differentiation to meet clinical needs.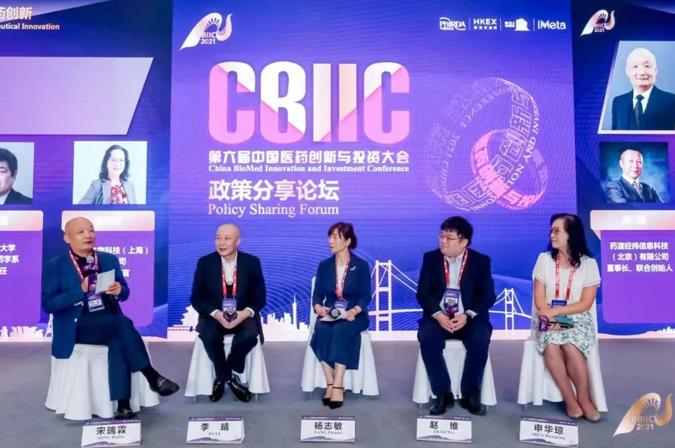 Panel: Scientific Regulation Empowers Pharmaceutical Innovation
Dr. Xuan Jianwei, Director of Health Economics Research Institute, Sun Yat-sen University, shared a presentation on "The Importance of the Clinical Value Demonstration for Innovative Drugs". He first introduced the definition of Health Technology Assessment (HTA), access policies, assessment processes and methods in the UK, Germany and the US. Dr. Xuan pointed out that HTA contributes to better allocation of limited healthcare resources and optimal health outcomes, thereby increasing efficiency of utilization. The value of innovative medicines is key to assessment, access and commercialization. Also, it is important to assess the value of medicines by using technical tools comprehensively. Value-based healthcare includes clinical, economic, patient-centred and social value, which can support NRDL assessment and clinical decisions.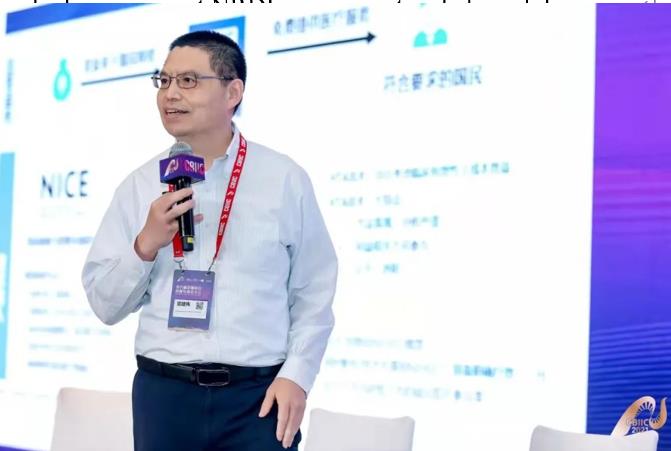 Xuan Jianwei, Director of Health Economics Research Institute, Sun Yat-sen University
Samuel Han, Partner of Boston Consulting Group, shared a keynote speech on "Commercial Health Insurance and Access of Innovative Medicine". Since the new round of medical reform, a multi-tiered medical insurance has been formed, which will play a crucial role in the future development of the innovative drug market. At present, medical insurance and individual out-of-pocket payments are still the mainstay of the overall medical expenditure, while commercial health insurance payments is still under-developed. However, since it is likely for commercial health insurance to fail in the free market, policy is important for the healthy development of commercial health insurance.
Multi-tiered medical insurance is in line with China's key policy "Health China 2030", which can increase the source of funding, support channels outside of medical insurance, and drive sustainable development of innovative medicines.
Mr. Samuel Han made suggestions for building a multi-tiered medical insurance: improve the system by legislation and clear government bodies settings; promote urban insurance through multiple department of authorities, moderate regulation and supervision of commercial insurance products, and promote the sustainable development of commercial health insurance; dynamically adjust National Reimbursement Drug List (NRDL) to establish a value-oriented, scientific, objective, and transparent mechanism, and improve the efficient use of medical insurance funds; adjust payment standards for medical insurance to explore risk-sharing payment models and promote the integration of medical and commercial insurance.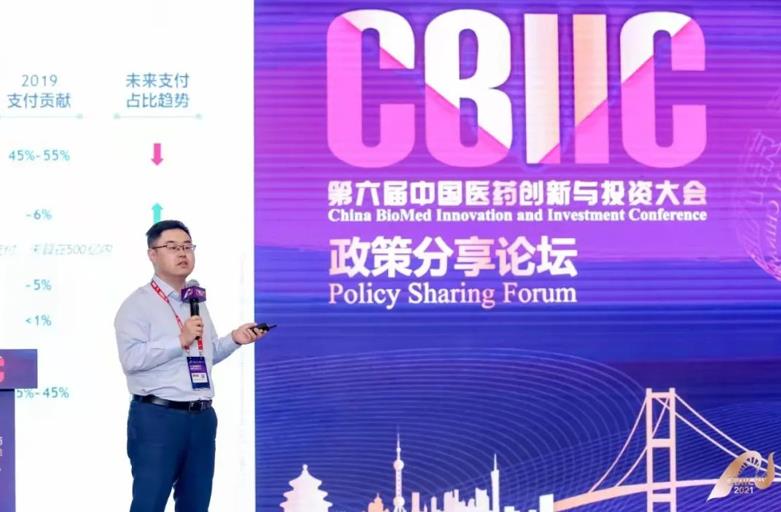 Samuel Han, Partner of Boston Consulting Group
The last panel "Satisfy Clinical Needs and Return to Clinical Value" was chaired by Yu Wei, Executive Director of China Healthcare Innovation Platform Academy, and participated by Xuan Jianwei, Samuel Han, James Li (Co-founder, Chairman and Chief Executive Officer, JW Therapeutics), Liu Junshuai (Vice Chairman of PhIRDA Medicinal Policy Specialty Committee) and Zhai Qing, Director of the Department of Pharmacy of Fudan University Shanghai Cancer Center, discussed the impact of clinical value on hospitals, industry and health insurance.
Panelists believe that, for hospitals, the challenge of clinical value is how to push innovative drugs into hospitals. Innovative drugs for a same target need to be screened by hospitals strictly in joining in the NRDL, therefore many valuable innovative drugs cannot reach patients in a timely manner, affecting drug access. Moreover, drug information plays a important role for clinical value. Currently, drug data sources are not fully transparent, with uncertainty about adverse effects and potential safety risks in clinical applications, especially during combination drug use.
For the industry, if they are carrying innovative drug development with clinical value, it is vital to address pricing and payment issues, a survival question for enterprises. A sustained and improved payment will enable companies to deliver more clinically valuable innovative medicines that benefit more patients.
For medical insurance, accessing clinical value is different from that of pharmacovigilance. The later highlights clinical value while the former uses third-party purchasing mechanism that is constrained by economic conditions, perceptions, technology and capacity, and information gap between all parties. Therefore, the design of health insurance should include multi-tiered medical insurance to support commercial insurance and the market and to address how to increase the sources of funding.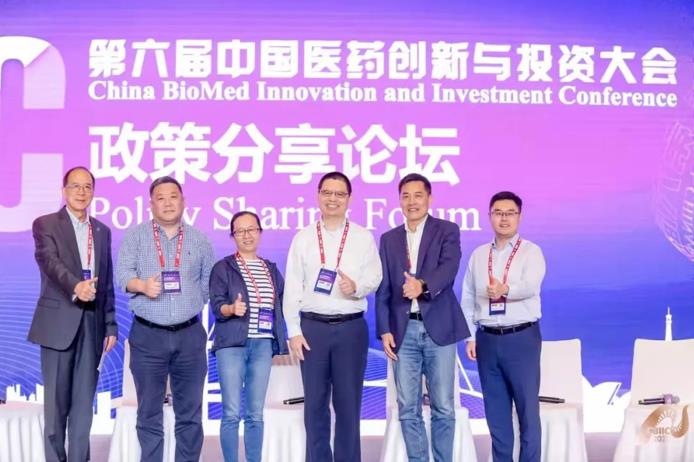 Panel: Satisfy Clinical Needs and Return to Clinical Value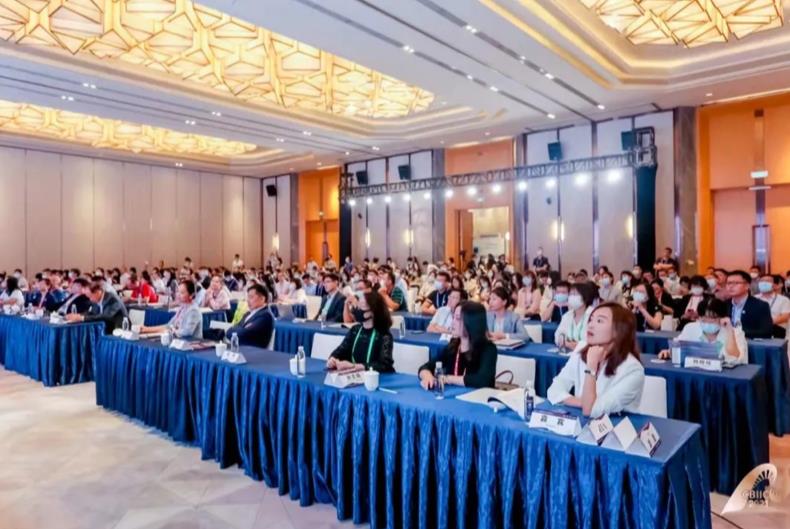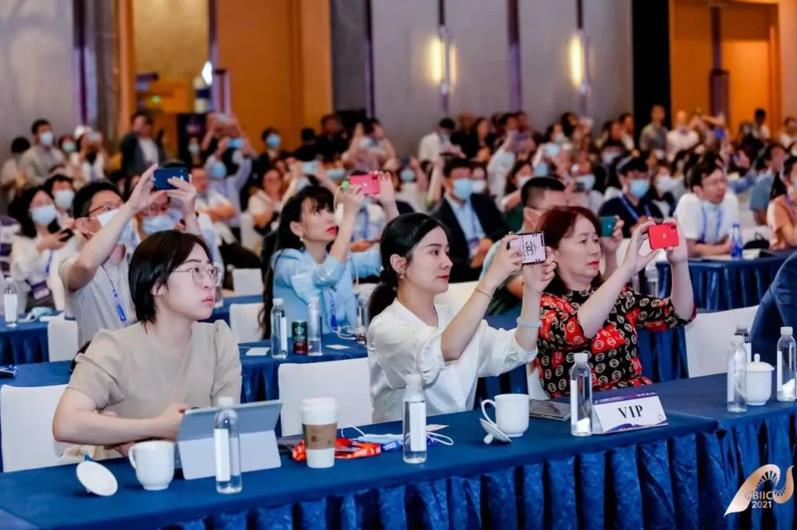 Policy Sharing Forum
Under the great support of all parties, CBIIC is gradually becoming an international, authoritative, diversified communication platform to interpret policies on drug and financing and investment circle, present pharmaceutical innovative achievements at home and abroad, and lead new investment trends. Through CBIIC, social capital can play a leading role in the development of pharmaceutical innovation, create a more scientific and attractive investment environment and contribute to China's economic and social development to meet the clinical needs and advance the pursuit of Healthy China.