8 brand new drugs released their latest global clinical-trial data and preliminary results of Phase I, Phase I&IIa, Phase II/IIb and Phase III for the first time in the Session of Clinical-Trial Data Release of Innovative Drugs on September 18, covering the treatments for non-alcoholic steatohepatitis (NASH), glioblastoma multiforme (GBM), soft tissue sarcoma, chronic myelogenous leukemia (CML), lymphoma, hepatocellular carcinoma, HIV, relieving pain etc, focusing on the unmet clinical needs and diseases without effective treating approaches in China.
DING Lieming, 2016-2017 Annual Chairman of China Pharmaceutical Innovation and Research Development Association (PhIRDA) and Chairman & CEO of Betta Pharmaceuticals Co., Ltd. and TAN Lingshi, Chairman of PhIRDA Innovation R&D Services Specialty Committee and Chairman & CEO of dMed Biopharmaceutical Co., Ltd. moderated the 1st and the 2nd half of the session.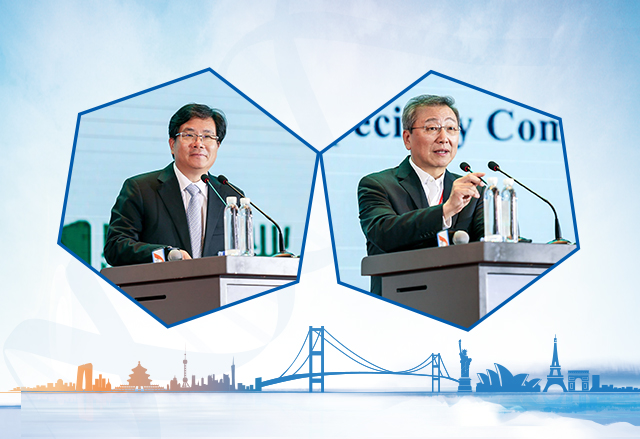 Moderator: Dr. DING Lieming (Left); Dr. TAN Lingshi (Right)
I. 4 Phase I and Phase I/IIa projects with advantages in safety and positive preliminary results in efficacy.
(I) Safety and Efficacy of HQP1351, a 3rd-Generation Oral BCR-ABL Inhibitor in the Tyrosine Kinase Inhibitor-Resistant Patients with Chronic Myelogenous Leukemia: Preliminary Results of Phase I Study
Roadshow Speaker: YANG Dajun, Chairman & CEO of Ascentage Pharma
HQP1351 is a novel and potent oral 3rd-generation Bcr-Abl Tyrosine Kinase Inhibitor (TKI) developed by Ascentage Pharma. It is designed to treat patients with CML resistant to current TKI-therapies and to meet the urgent unmet clinical needs in China. Phase I/II study of HQP1351 is being conducted in CML and GIST. The preliminary results of the phase 1 study in more than 80 patients with TKI-resistant CML showed that HQP1351 has comparable antitumor activity and more favorable safety profile than current internationally marketed 3rd TKI. HQP1351 has the potential to become a best-in-class drug for Gleevec resistant CML.
(II) A First-in-Class Small Molecule Administered through Hepatic Artery for the Treatment of Hepatocellular Carcinoma (Phase I & IIa Clinical Trials Data)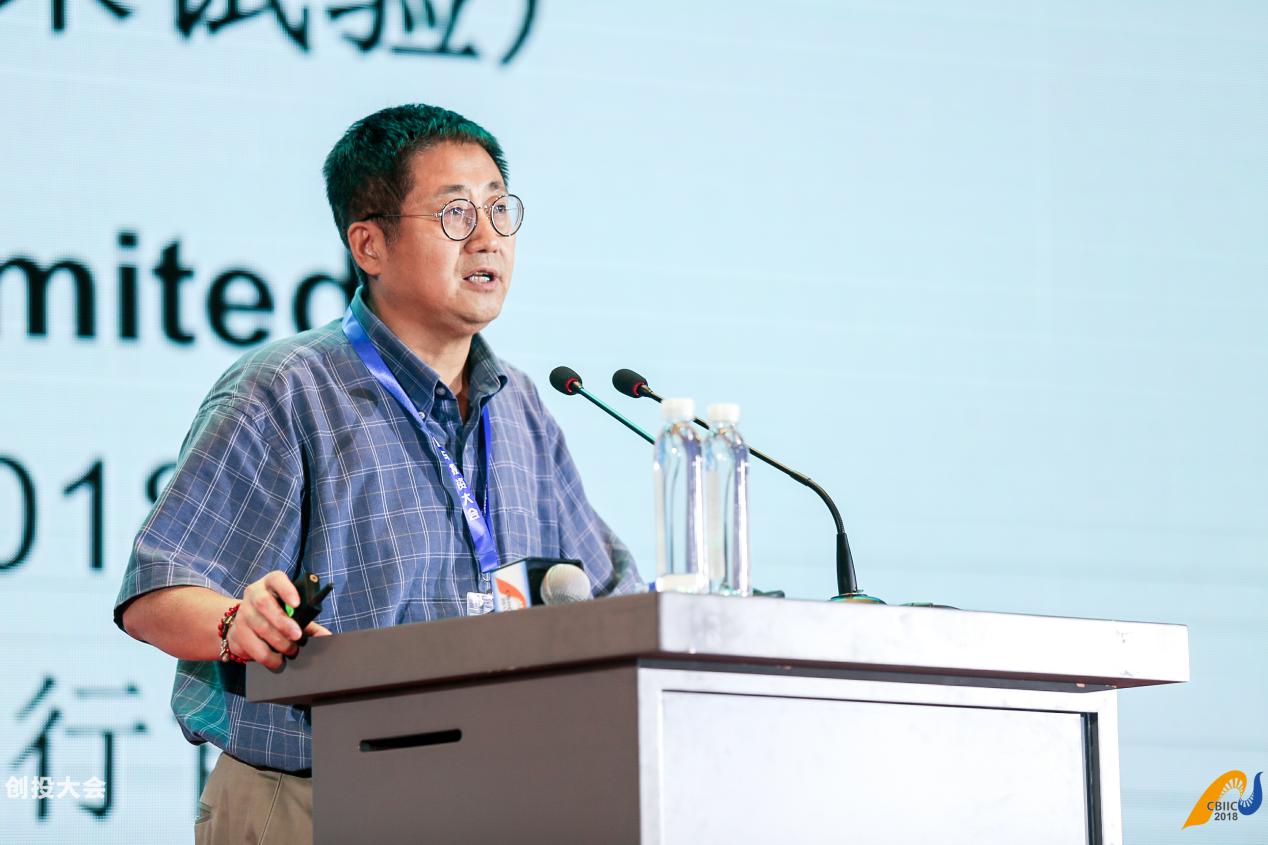 Roadshow Speaker: SHI Haikun, Chief Medical Officer of Teclison Limited
In China, more than 90% of HCC patients are treated by TACE that equals to 400,000 HCC patients per year in China. However, tumor cells may survive hypoxia, and hypoxia lead to resistance to chemotherapy and liver cancer stem cells can be activated by hypoxia during TACE, which lead to tumor recurrence and metastasis.
LT001 is a unique small molecule. Under the hypoxic condition, LT001 was activated by reductase to release free radicals that can kill all types of cells. In the presence of oxygen, LT001 free radicals reverse back.
Teclison Limited has conducted phase I studies of LT001 in combination with TAE in the U.S.. A total of 27 patients (24 evaluable subjects, 45% of which are Asian) has been treated by LT001 in combination with TAE. The phase I clinical study has achieved a CR rate over 62.5% and duration of CR was 12 months in HCC. In July 2017, CFDA waived the Phase I trial of TATE in China and approved TATE to start Phase II trial of 200 patients. The leading PI, clinical trial doctors and hospitals had also been determined. Patients will be enrolled since December 1, 2018.
(III) Review of Key Phase I Studies of Chlorogenic Acid for Injection in GBM and Prospects for Phase II Clinical Trials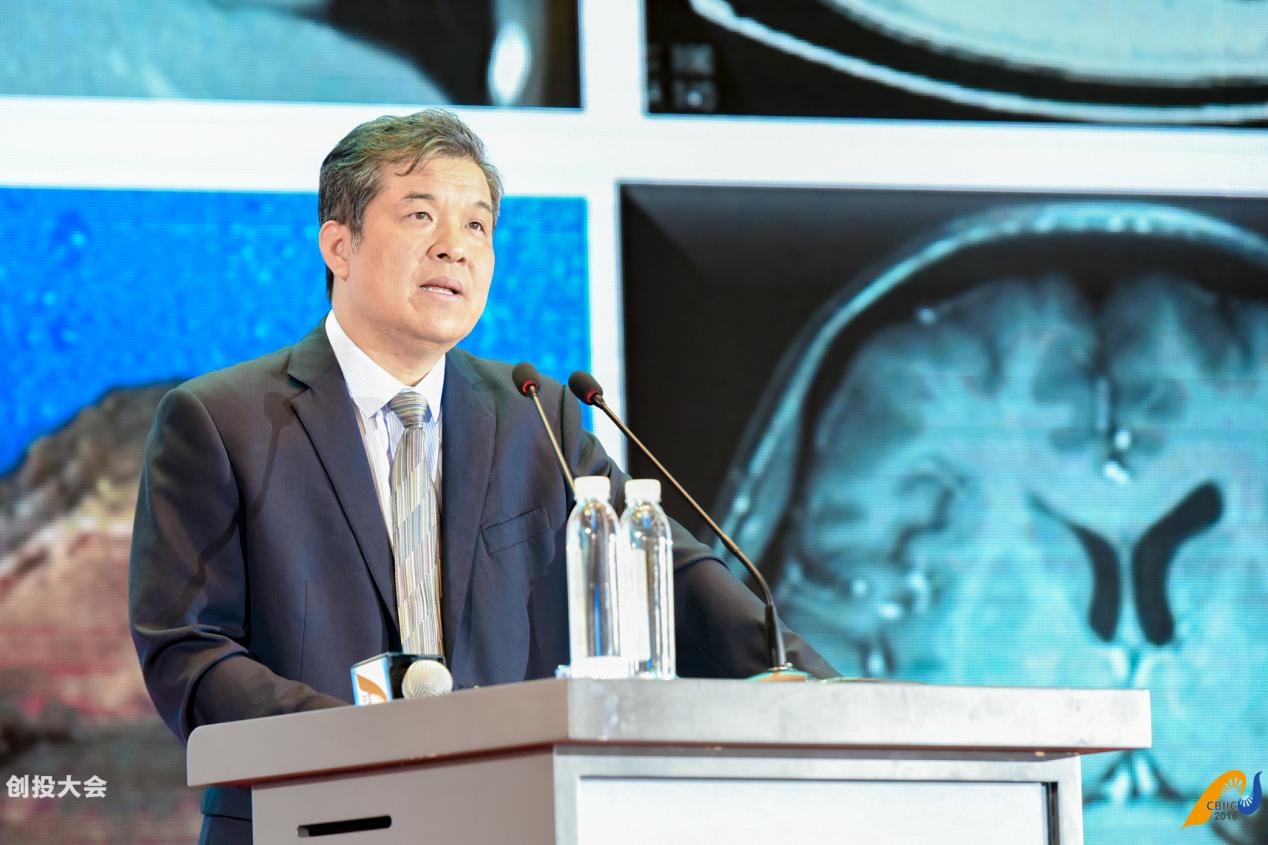 Roadshow Speaker: LI Wenbin, Director of Comprehensive Treatment Ward of Neuro-Oncology of Beijing Tian Tan Hospital, Capital Medical University
Chlorogenic Acid (CHA) is a class I innovative small molecular natural drug, developed by Sichuan Jiuzhang Biological Science and Technology Co., Ltd. As a LAG3 inhibitor, CHA relieves the inhibition of LAG3 on immune cells. Jiuzhang Biotech successfully finished the phase I clinical studies of CHA for injection in advanced GBM patients, focus on safety, PK, and preliminary efficacy evaluation. The results of phase I data showed that CHA had good safety, the main adverse effect was induration, and there was no other serious adverse effects. PK exhibited that CHA had a rapid metabolism character (t1/2=1-1.5h). In addition, there were no accumulative side effects for long-term use. To our surprise, the preliminary efficacy evaluation was amazing, there were 1 case CR and 1 case PR. The median OS of grade IV GBM patients was 21.4 months in effective dose group, which was much better than that of the historical reported data.
(IV) Phase I & IIa Clinical Trials Results of ACC007, the Third Generation of NNRTI for HIV
Roadshow Speaker: Chris SHENG, Vice President of Jiangsu Aidea Pharmaceutical Co., Ltd.
ACC007 is the third generation of NNRTI for HIV and it has been supported by the National 13th-Five-Year Science and Technology Major Project for Major New Drug in December 2017. After the IND approval of CFDA, in collaborations with Beijing Youan and Ditan Hospitals, Aidea Pharma initiated the Phase I clinical trials of SAD and Drug-Drug Interaction study in healthy volunteers, and Phase IIa of MAD in HIV patients. ACC007 showed more advantages in safety and efficacy compared with the old generation NNRTIs. The VL index is lower than the internationally accepted index of Anti-HIV Virus. After the adjustment of serum protein, ACC007 has stronger inhibitory activity and safety.
II. 2 Phase II/IIb projects filled the clinical gap in therapy areas.
(I) The First-in-Class New Drug for the Treatment of Non-Alcoholic Steatohepatitis (NASH) Showed Clinically Highly Significant Efficacy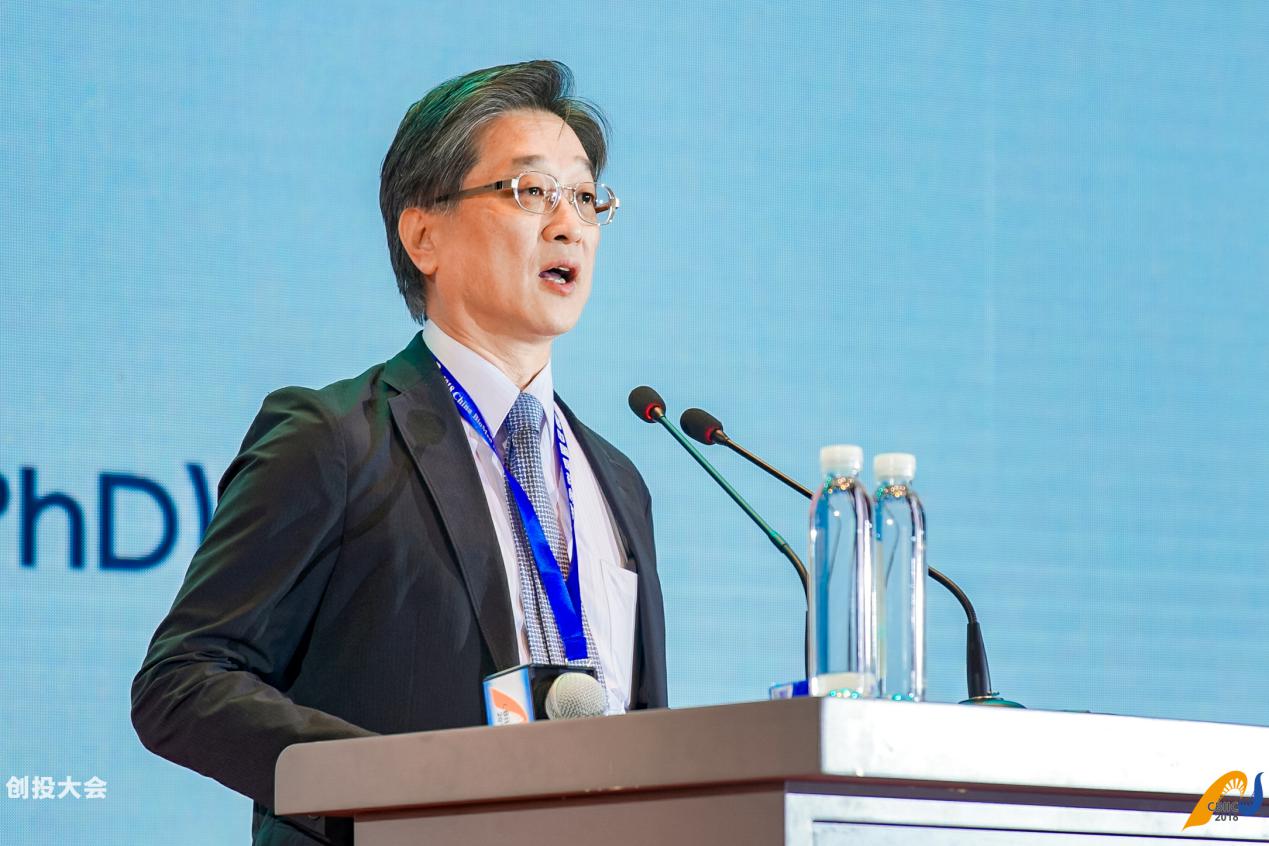 Roadshow Speaker: CHU Kai-Min, Chairman & CEO of SINEW Pharma Inc.
SNP-6 series are a first-in-class new chemical entity (NCE) and new indication for the treatment of patients with non-alcoholic steatohepatitis (NASH). It has multiple mechanisms of action: it can reduce the accumulation of triglyceride in the liver, directly inhibit the enzymes involved in liver omegaoxidation, reduce the reactive oxygen species (ROS) consequently reduce inflammation. In addition, it can reduce the liver inflammatory chemokine CCL and treat liver fibrosis. SNP-6 series are extremely safe, the SNP-610, has been approved by U.S. FDA to enter the phase II clinical trial.
(II) Clinical Study on Anlotinib Hydrochloride in the Treatment of Soft Tissue Sarcoma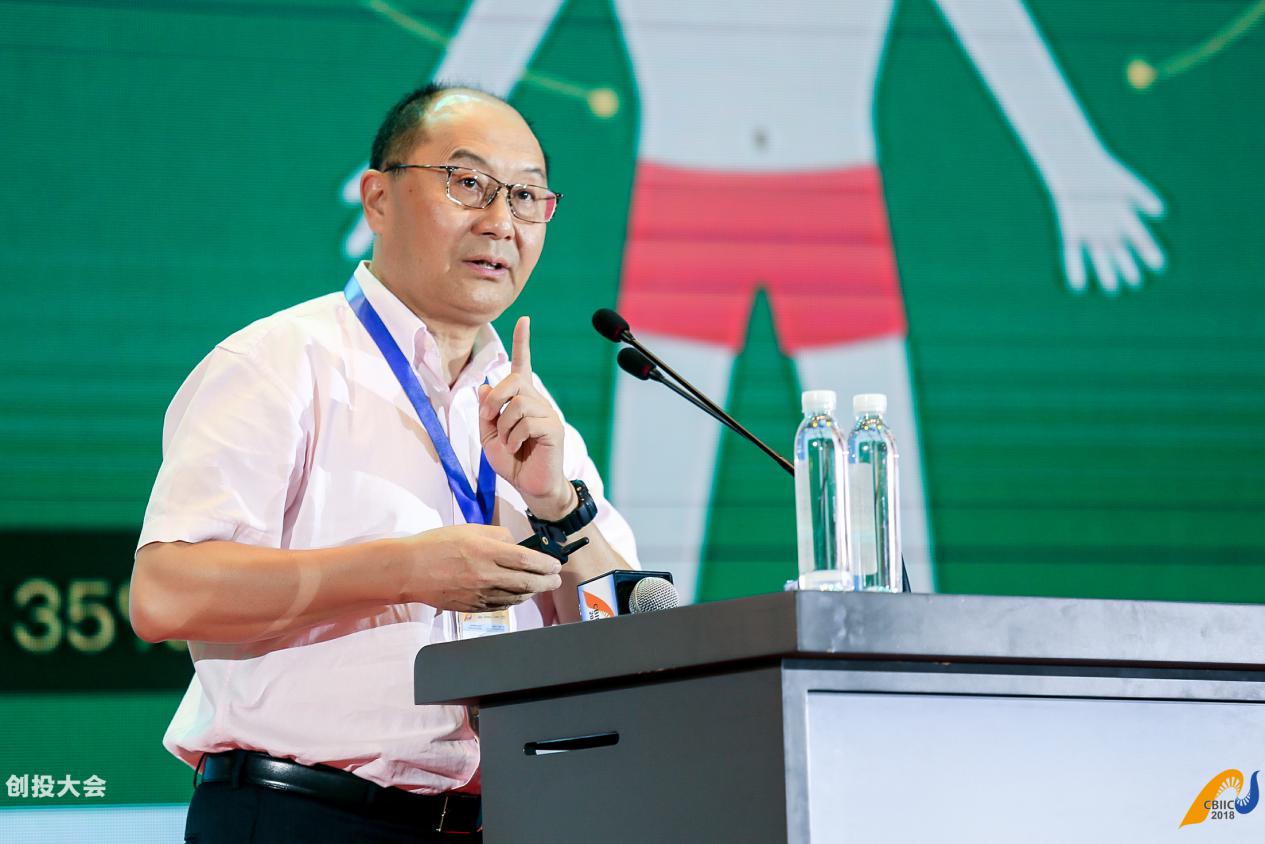 Roadshow Speaker: YAO Yang, Director of Department of Oncology of Shanghai Sixth People's Hospital
Anlotinib Hydrochloride, an oral and novel multi-target RTK inhibitor that is designed to primarily inhibit VEGFR2/3, FGFR1-4, PDGFR α/β, c-Kit, and Ret. It has a broad spectrum of inhibitory action on tumor angiogenesis and growth.
Data of Phase IIa clinical trial (166 patients) showed that after 12 weeks treatment, the non-progression rate (PFR) is 68.42%, progression-free survival (PFS) is 5.63 months, overall survival (OS) is 12.33 months, and objective remission rate (ORR) is 12.65%, of which the ORR of Alveolar Soft Tissue Sarcoma control group is 46.15%. Phase IIb clinical trial (233 patients) reached the endpoint of the research, of which the data showed that compared with the placebo control group, PFS of the Anlotinib control group was extended to 4.8 months (6.27 vs 1.47 months, p<0.0001), meanwhile the ORR (10.13% vs 1.33%, p=0.0145) and DCR (55.7% vs 22.67%, p<0.0001) was obviously higher. Anlotinib is effective to different pathological types of soft tissue sarcoma, particularly to alveolar soft part sarcoma, synovial sarcoma and leiomyosarcoma. Anlotinib is expected to fill the gap of second-line treatment of advanced soft tissue sarcoma.
III.2 Phase III projects, one is expected to be the first-in-class non-opioid revolutionary relief for pain in the world, the other one is expected to be the first-in-class biosimilar of monoclonal antibodies in China.
(I) Halneuron-- Revolutionary Relief for Pain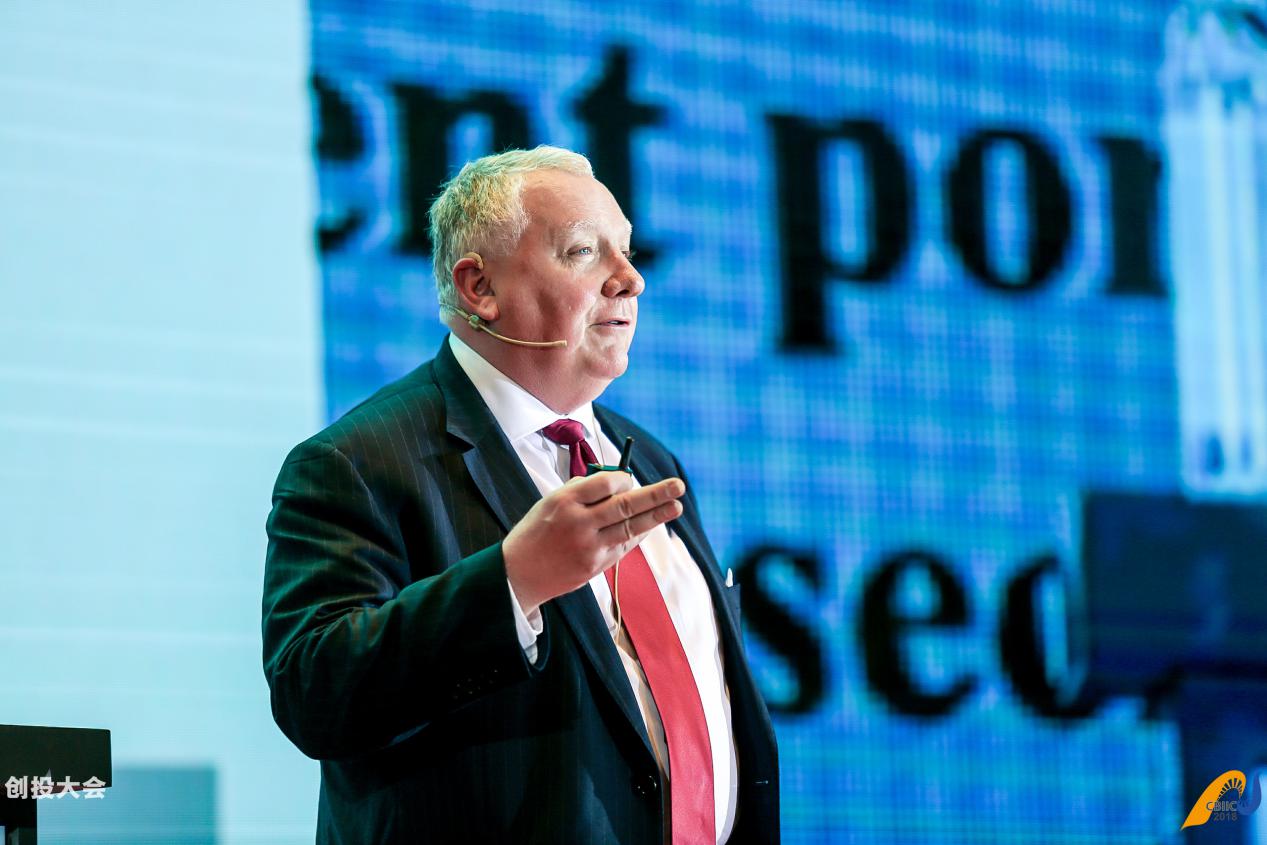 Roadshow Speaker: Christopher C. Gallen, CEO of WEX Pharmaceuticals Inc.
Halneuron™ (injectable Tetrodotoxin) is a Phase III proprietary non-opioid pain therapeutic, with greater safety, equal or superior efficacy to opioids poised to be best-in-class for moderate to severe pain. It is a kind of potent small molecule found in puffer fish that can function as a Sodium (Na+) channel blocker agent. It binds to voltage-gated sodium channels (VGSCs) on the surface of nerve cell membranes to prevent or relieve pain by interrupting nerve conduction with no CNS effect. Unlike most of the current pain killers in the field, Halneuron™ can bring revolutionary relief of CINP and Caner Related Pain. Phase III clinical trial in CRP provided multiple positive robust efficacy endpoints in patients taking normal opioid doses.
II. Phase III Clinical Trial Data Summary of HLX01 Rituximab Injection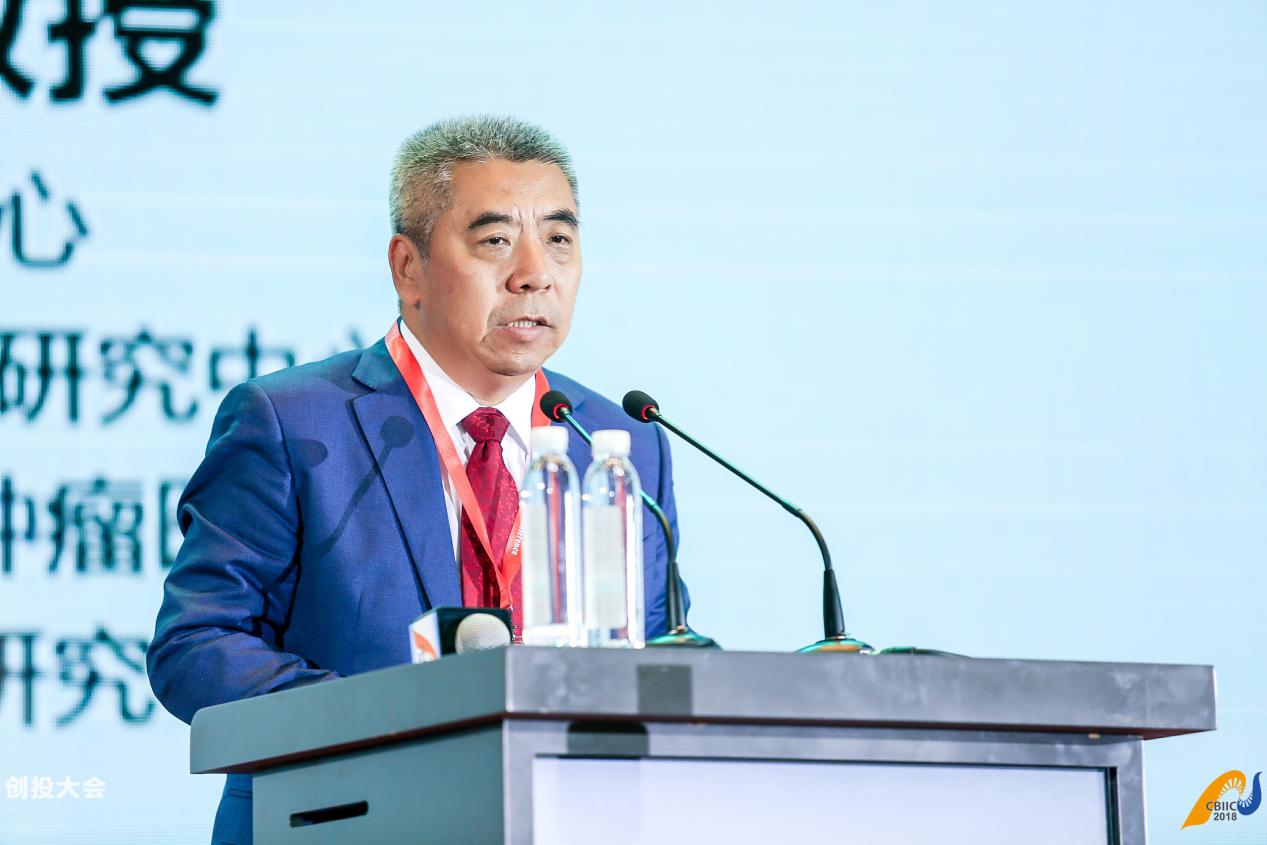 Roadshow Speaker: SHI Yuankai, Vice President of Cancer Hospital, Chinese Academy of Medical Sciences & Peking Union Medical College
HLX01 of Henlius is a biosimilar of MabThera that was approved in 1997. MabThera is categorized into therapeutic biological products II, and has become the standard of care as first-line treatment for NHL including diffuse large B-cell lymphoma and follicular lymphoma. Now HLX01 has completed phase III clinical trial. The experimental results showed that the Objective Response Rate (ORR) was 93.5% within 384 cases. And the adverse reactions were controllable, which is comparable with the original drug both in safety and efficacy. HLX01 is the first self-developed biological product that applied NDA submission under the biosimilar pathway.
2018 marks the third time of Clinical-Trial Data Release of Innovative Drugs, which is the first domestic event for investment institution to learn more about the pharmaceutical innovative projects. Some of the previous projects received investment and attention from investment institutions and governments. This year's projects were more innovative with better preliminary results, drawing over 2,000 participants from pharmaceutical industry and investment to attend it. The innovative projects and crowd audience showed the important role of Clinical-Trial Data Release of Innovative Drugs in facilitating the cooperation between pharmaceutical innovation and social capital.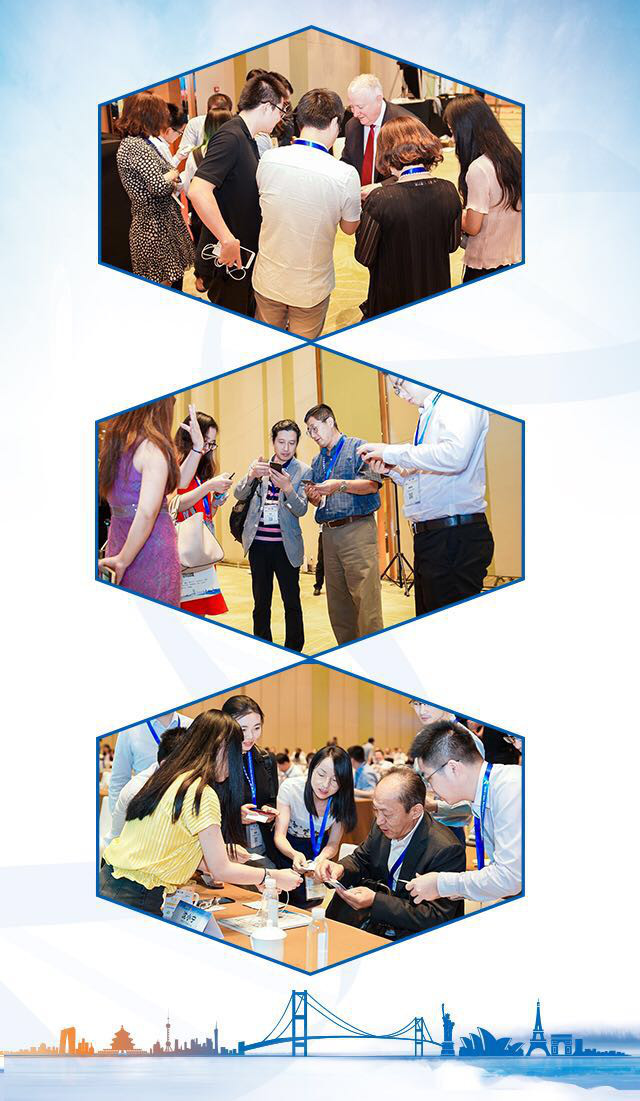 Interaction and Communication between Roadshow Speakers and Participants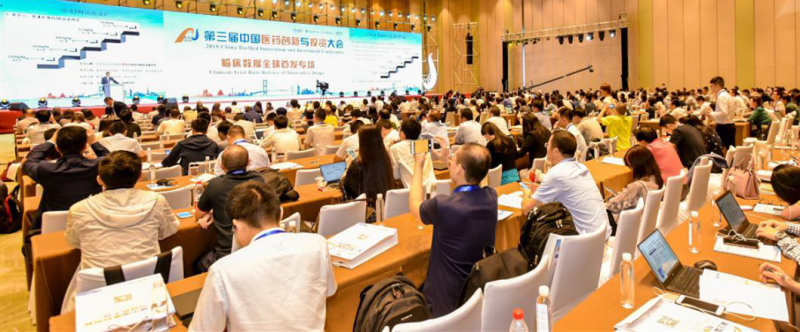 Plenary Meeting of Clinical-Trial Data Release of Innovative Drugs