On April 27th, 2018, led by Dr. Atsushi Hasuoka, Asia Partnership Conference of Pharmaceutical Associations (APAC)Drug Discovery Alliances Expert Working Group (DA-EWG)leader, Senior Director of Innovation Promotion of Shonan Research Central Office Research of Takeda Pharmaceutical, JapanPharmaceutical Manufacturers Association (JPMA) delegation, visited PhIRDA innovative pharmaceutical members: Shenzhen Chipscreen Biosciences Co., Ltd. (hereinafter referred to as Chipscreen) and Shenzhen AUSA Pharmaceuticals Co., Ltd. (hereinafter referred to as Ausa). Keita Ishibashi, Director of International Affairs Department of JPMA, Strategy Planning Associate Director of External Affairs Department of Takeda Pharmaceutical and Shingo Yamasaki, Vice Chairman, R&D subcommittee of JPMA, Advanced Chemistry, Modality Research Labs, Drug Discovery Research of Astellas Pharma also participated in this event.
In the morning, the JPMA Delegation visited Chipscreen. Dr. Lu Xianping, Chairman and President of Chipscreen welcomed the delegation and introduced development history, strategic layout, core platform and pipeline of Chipscreen. Representative from JPMA made an introduction on relevant situations and work plans on JPMA, APAC and DA-EWG. Later, topics on R&D and approval of new drugs, innovative collaboration were deeply discussed by representatives from two sides. After the meeting, the delegation visited the laboratory and had a general understanding on R&D of the innovative pharmaceutical company.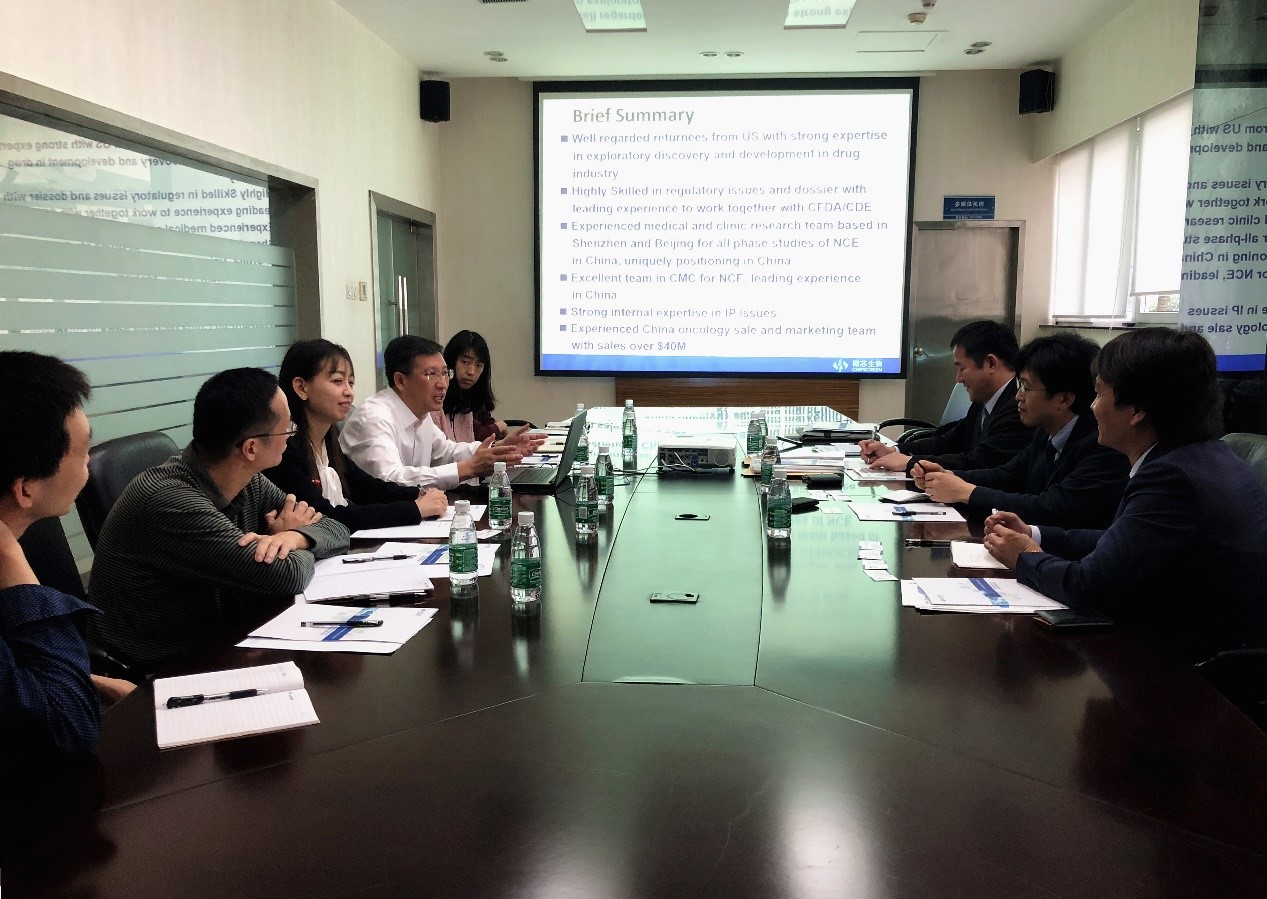 Meeting in Chipscreen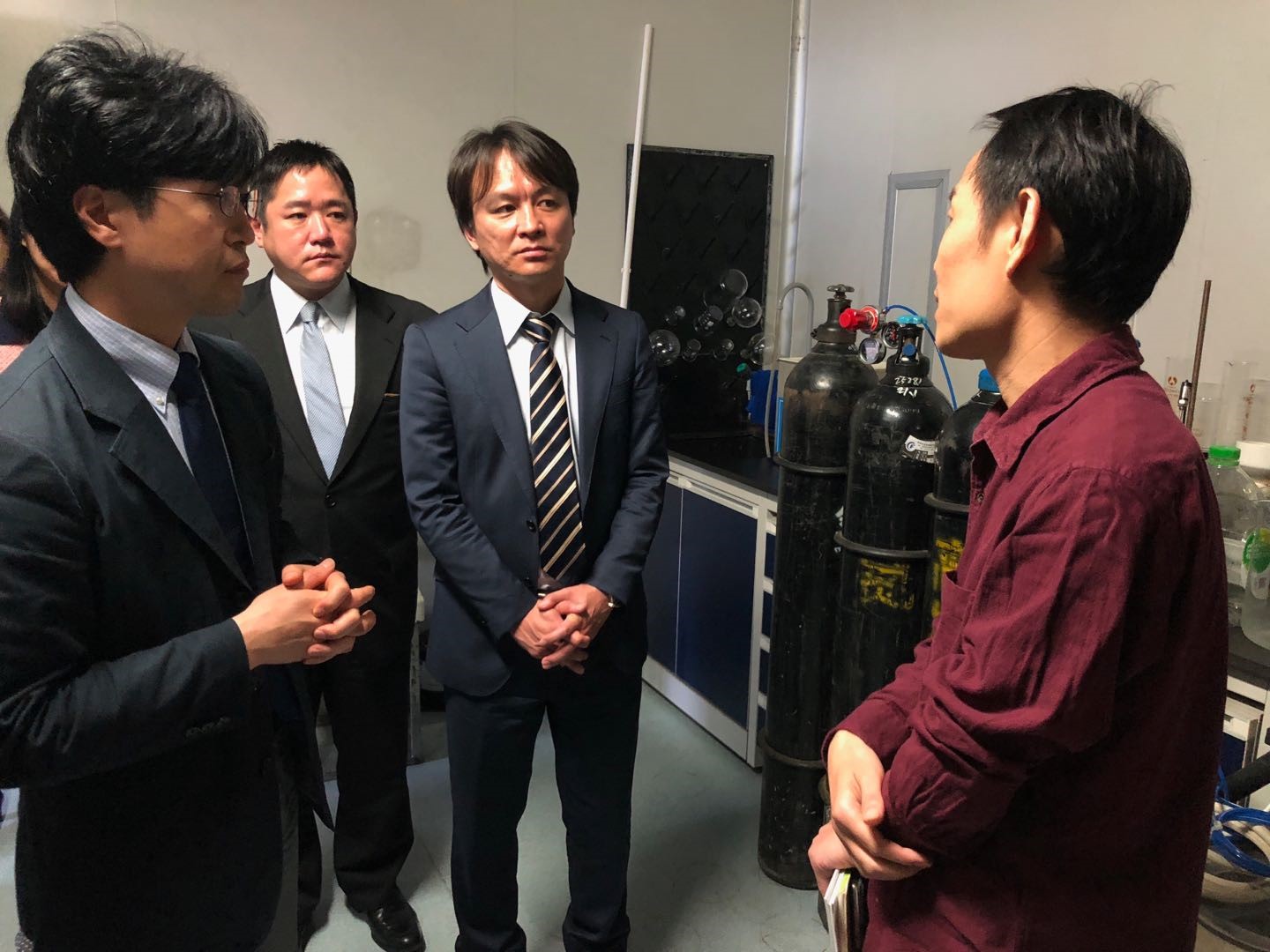 JPMA Delegation Visited the Laboratory in Chipscreen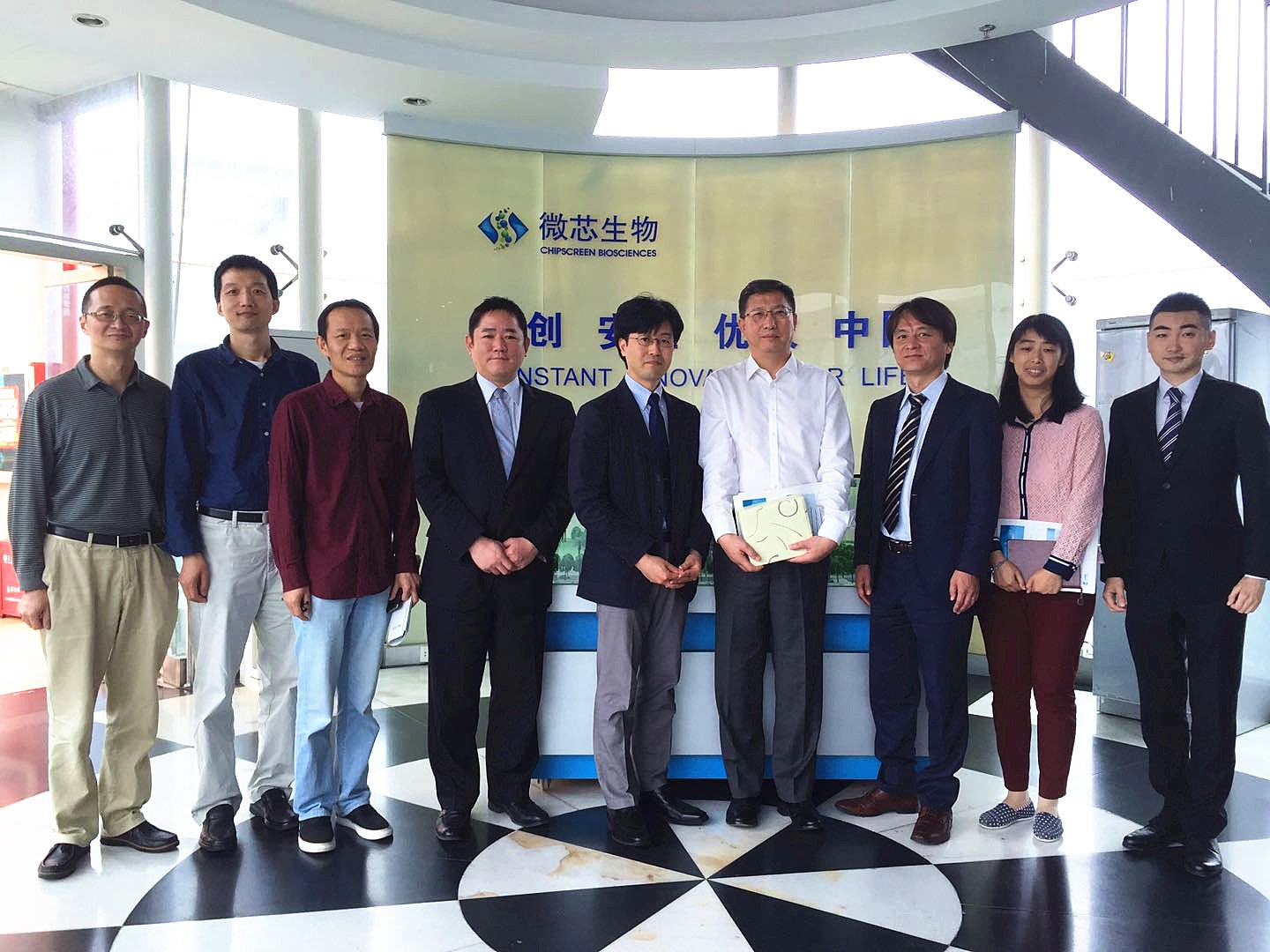 Representatives from JPMA Delegation and Chipscreen
In the afternoon, JPMA Delegation visited Ausa. Leaders of Ausa gave a presentation on background, situation and achievements of R&D and drug development strategies in Ausa. Representatives from the delegation and Ausa had a productive discussion on new drug R&D and transformation of scientific and technological achievements.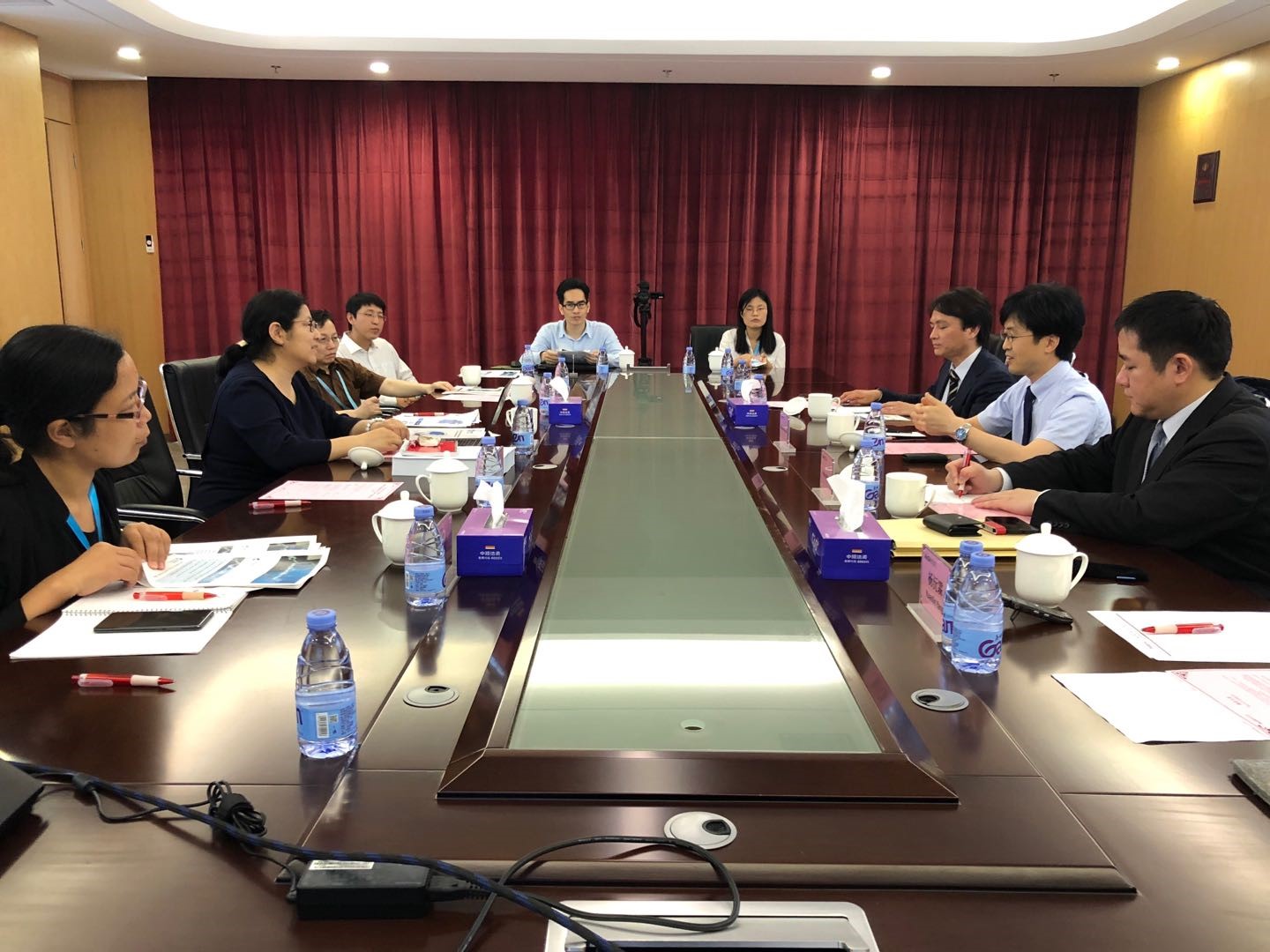 Meeting in Ausa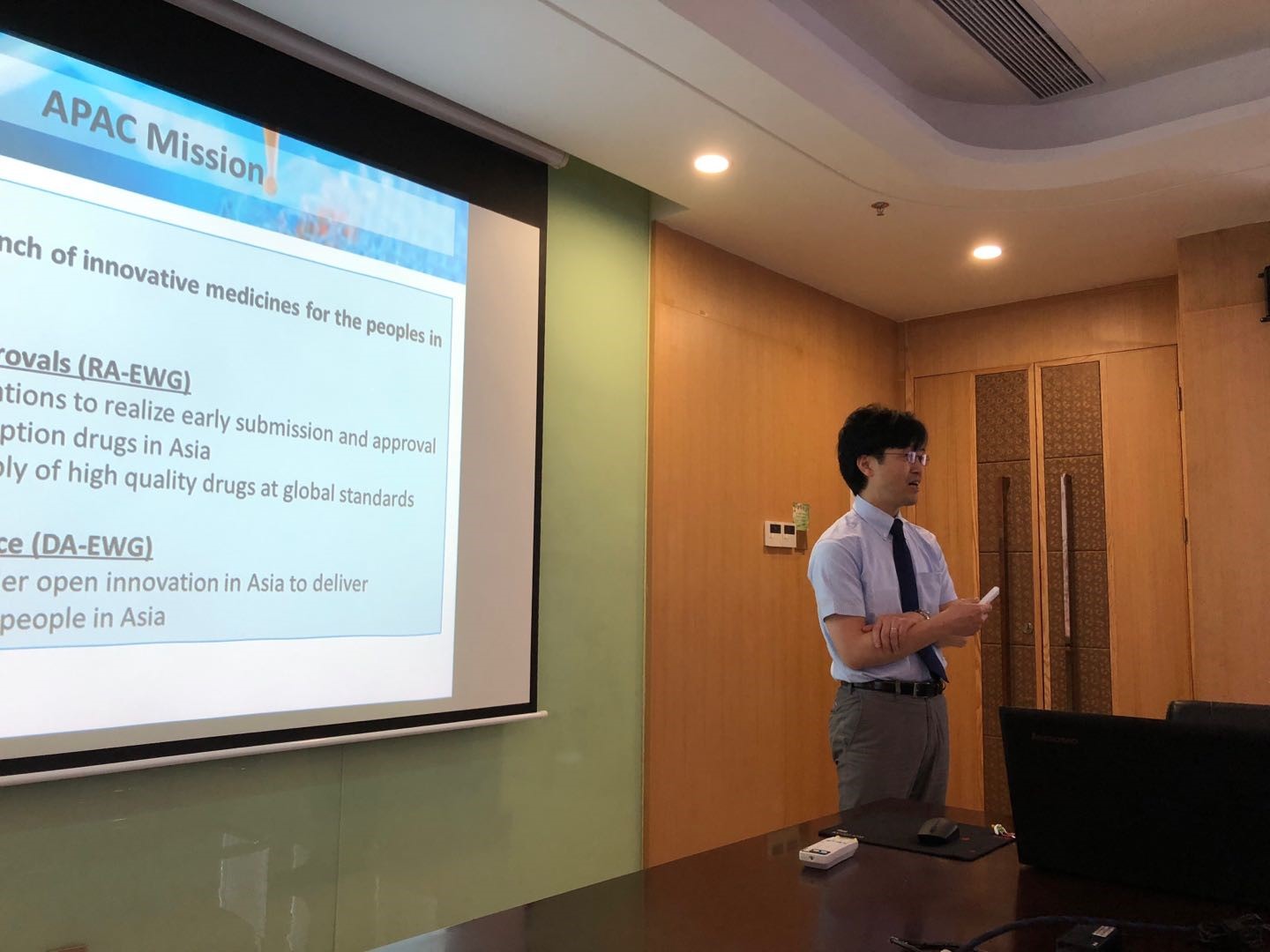 Dr. Atsushi Hasuoka introducedrelevant situations on working groups of APAC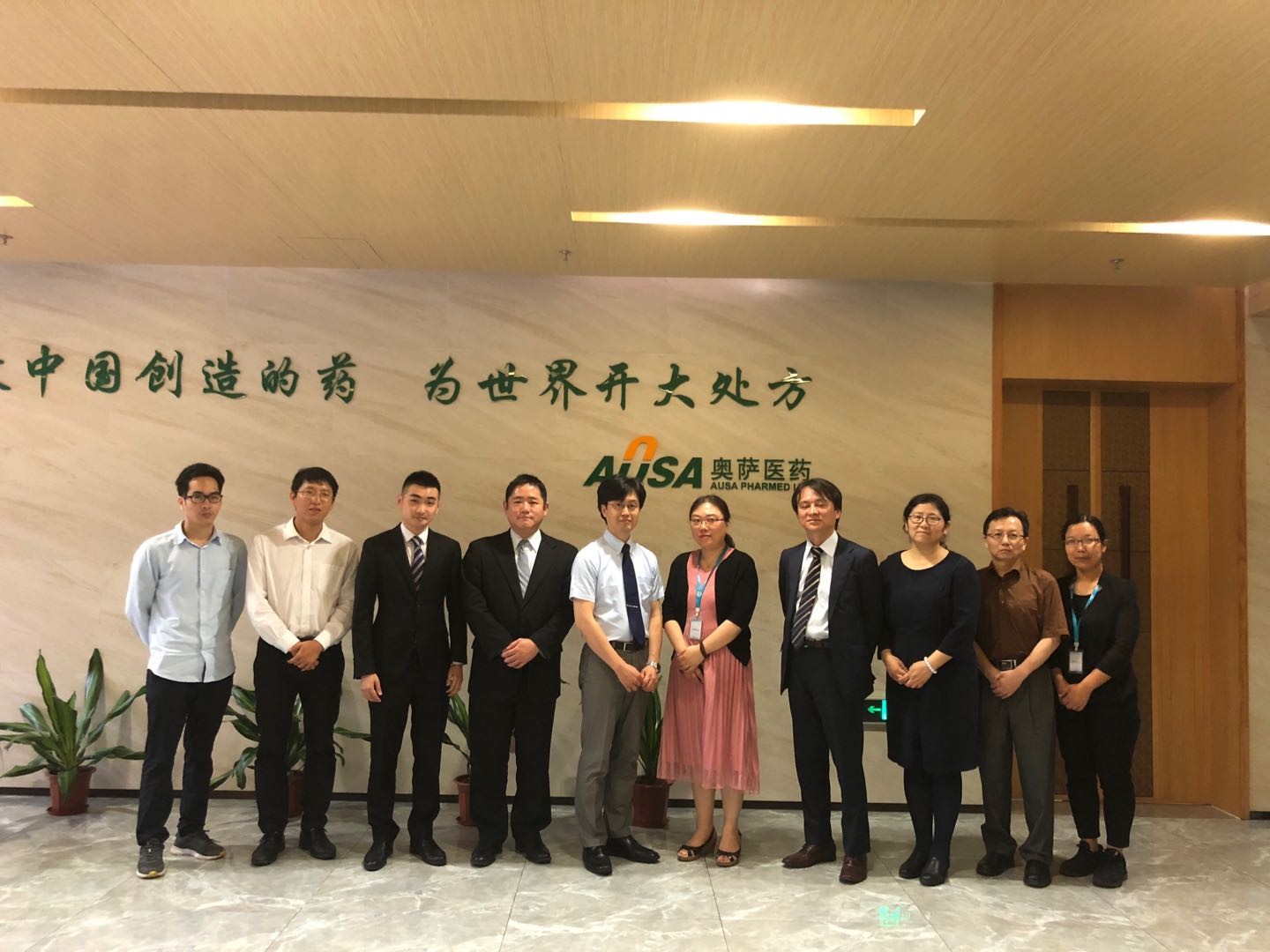 Representatives from JPMA Delegation and Ausa
After this event, representatives from JPMA have a better understanding of the development on the R&D of innovative pharmaceutical companies in China. This event does not only deepen the exchanges in pharmaceutical industry in Japan and China, but also facilitate the bilateral collaboration in pharmaceutical industry, which has great significance on promoting pharmaceutical industry innovation and sustainable development in Asia. Mr. Yang Yuanlin, project manager of International Affairs Dept. attended this event.